Overview
Introduction
A policy is a collection of one or more configurations. Each policy can be applied to one or more devices at the same time. In addition, one or more policies can be associated with each device.
Available configurations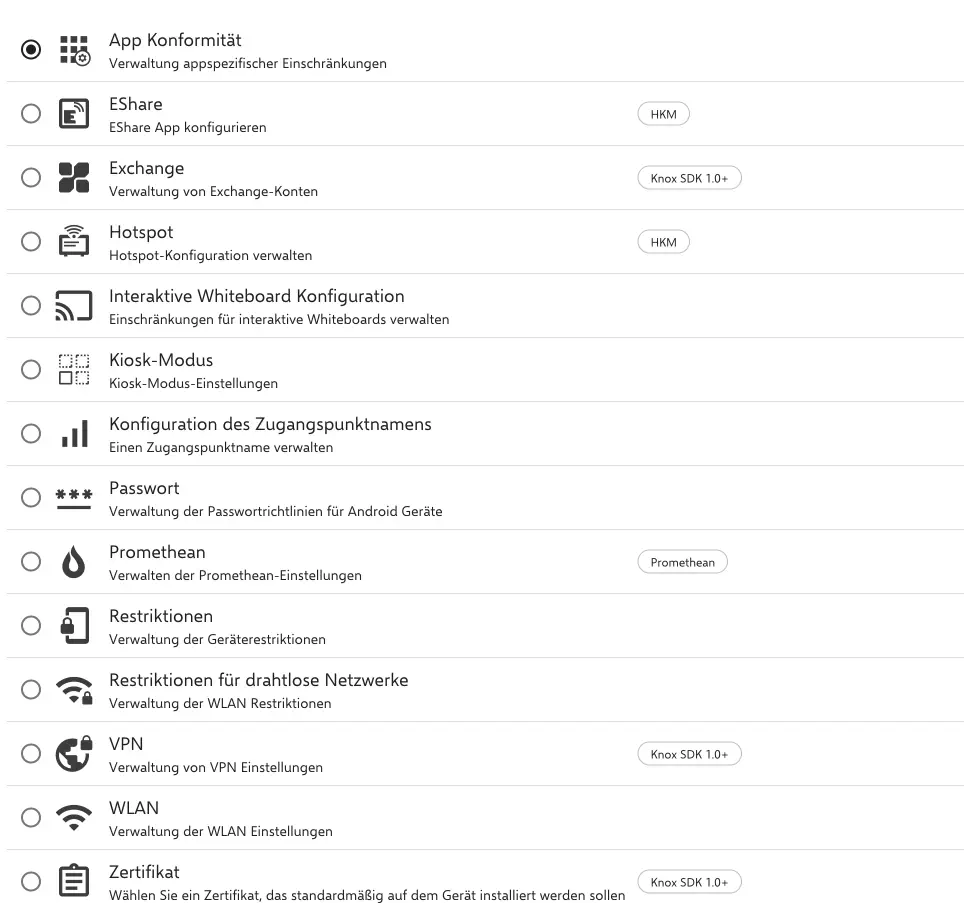 App Conformance
Management of app specific restrictions.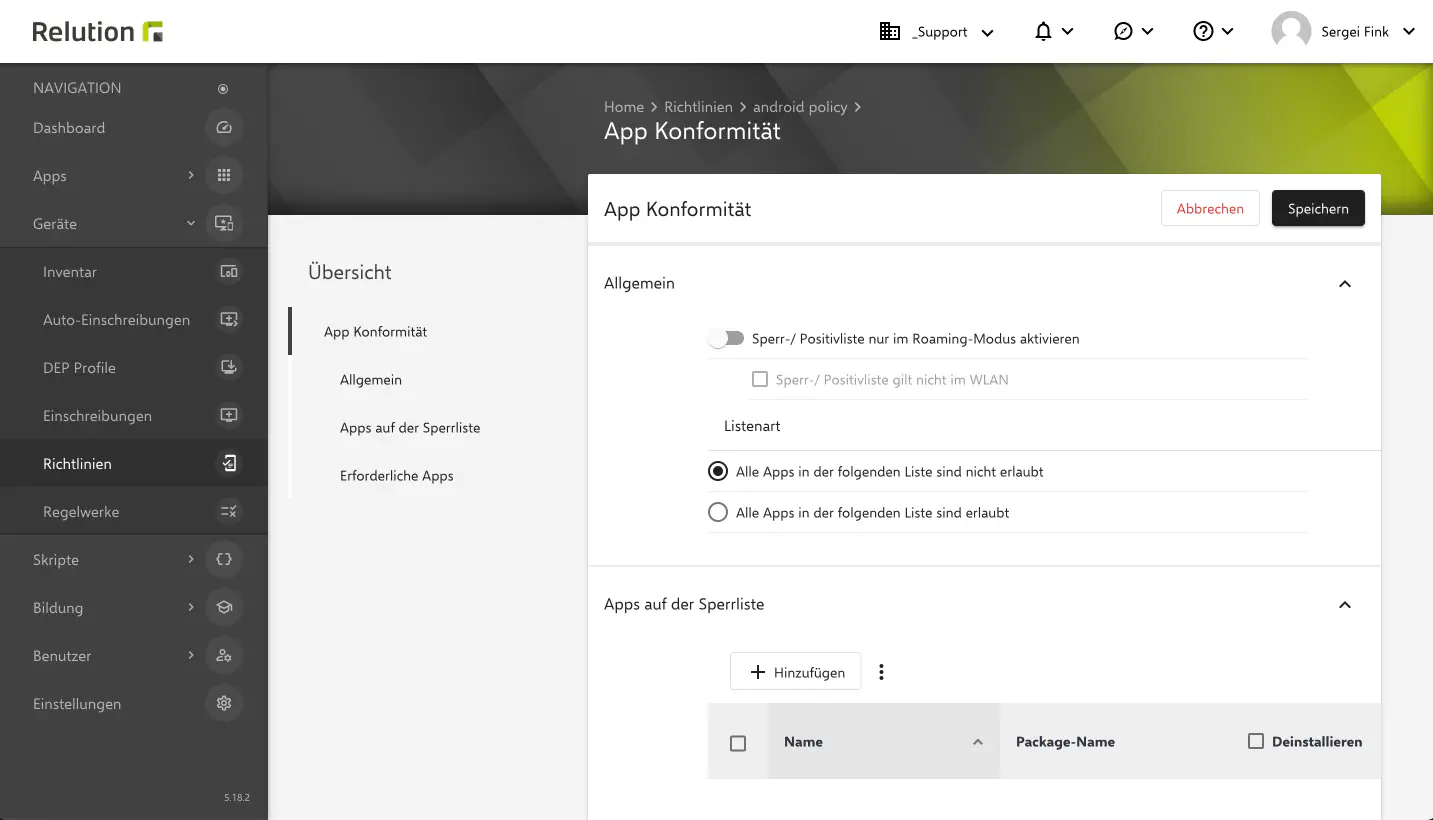 eShare
Configure EShare app.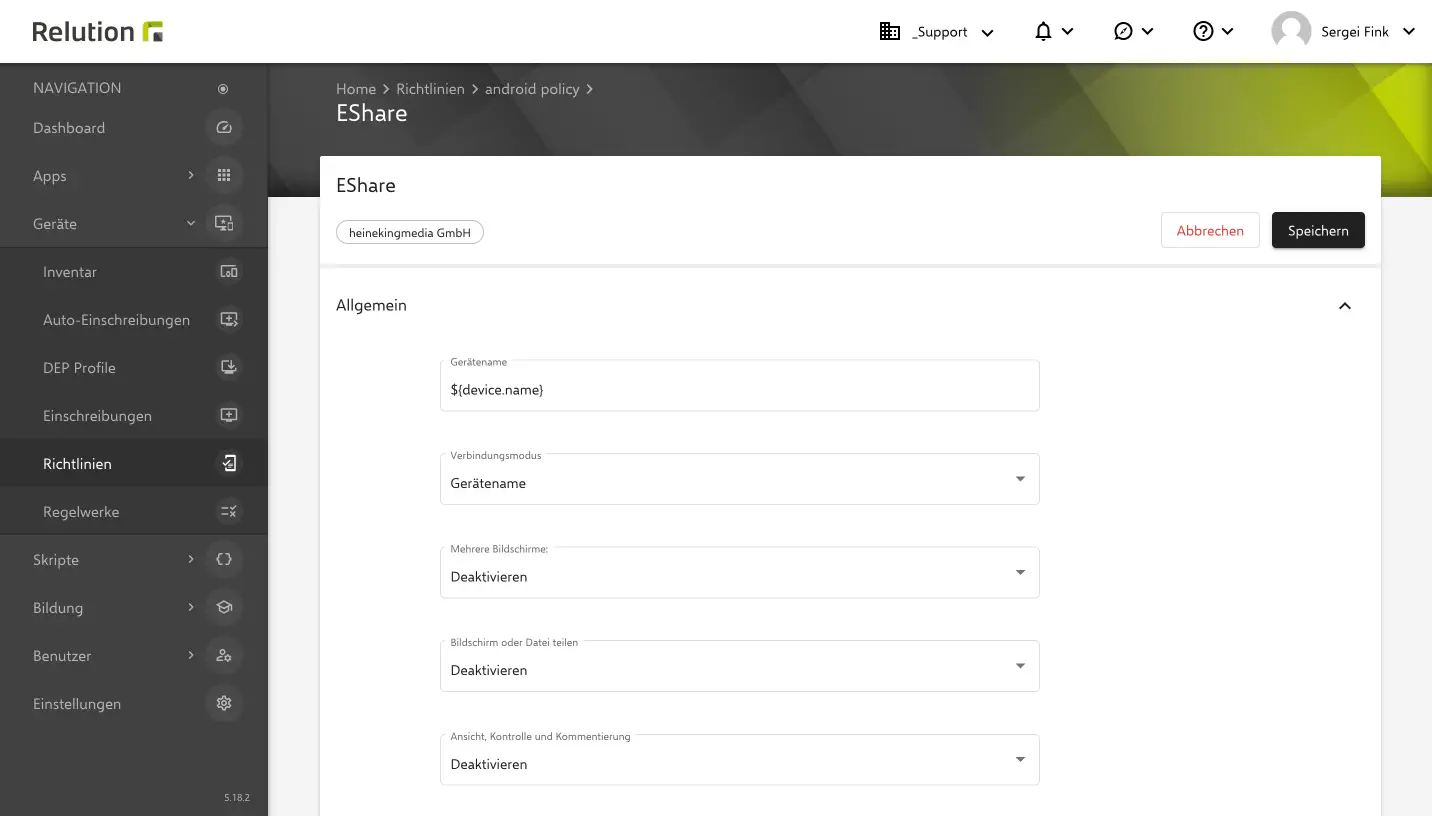 Exchange
Exchange account management.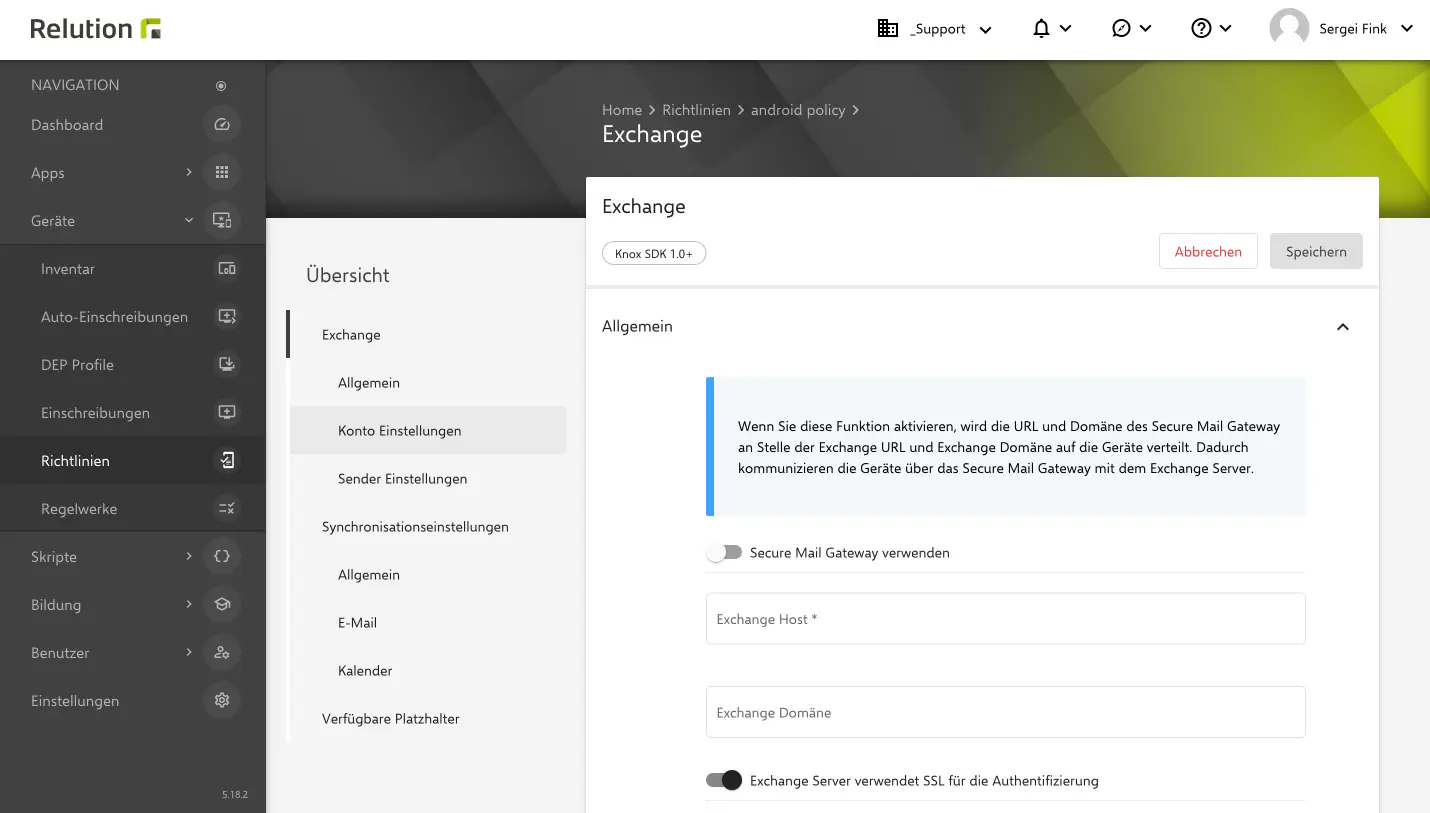 Hotspot
Manage hotspot configuration.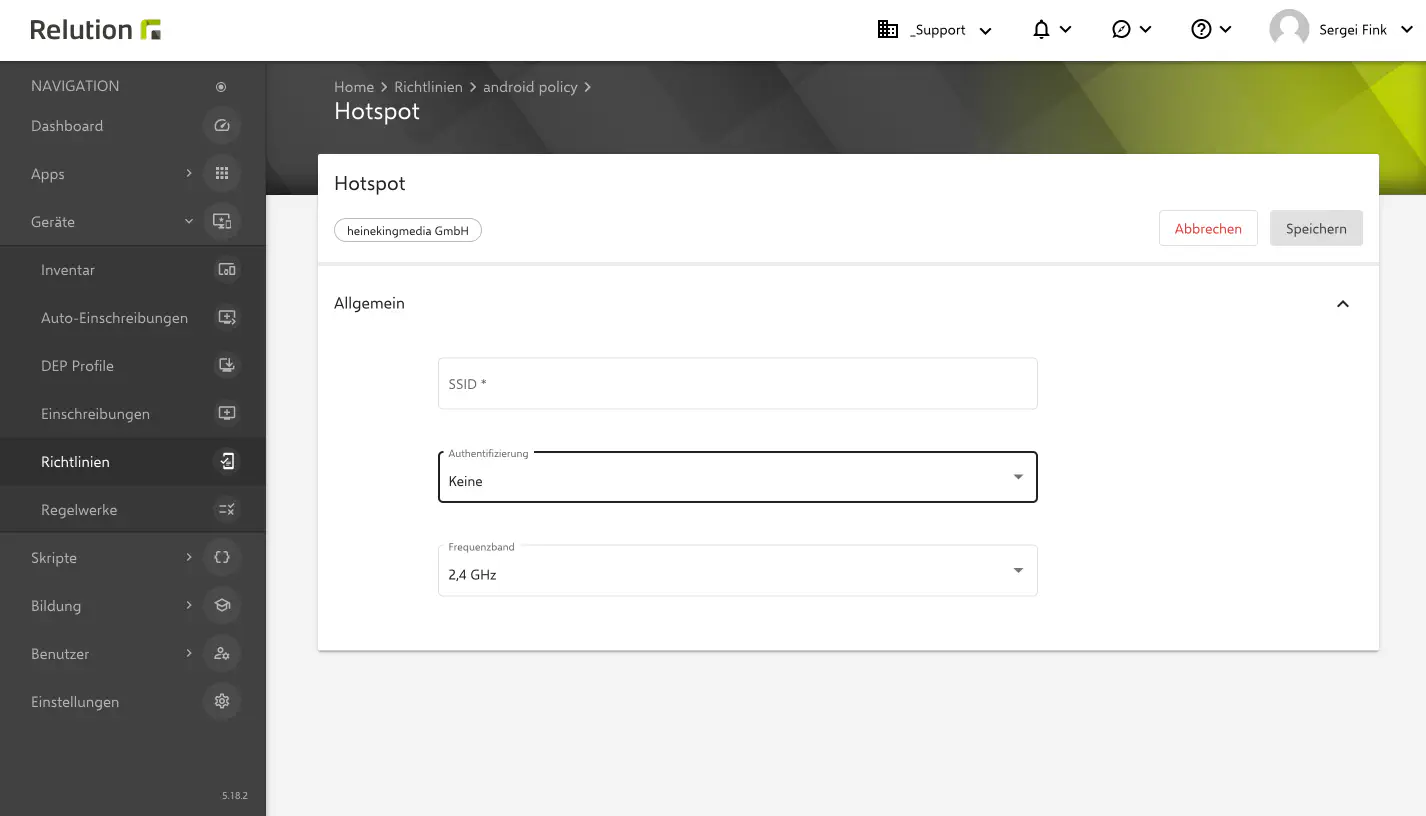 Interactive whiteboard configuration
Manage restrictions for interactive whiteboards.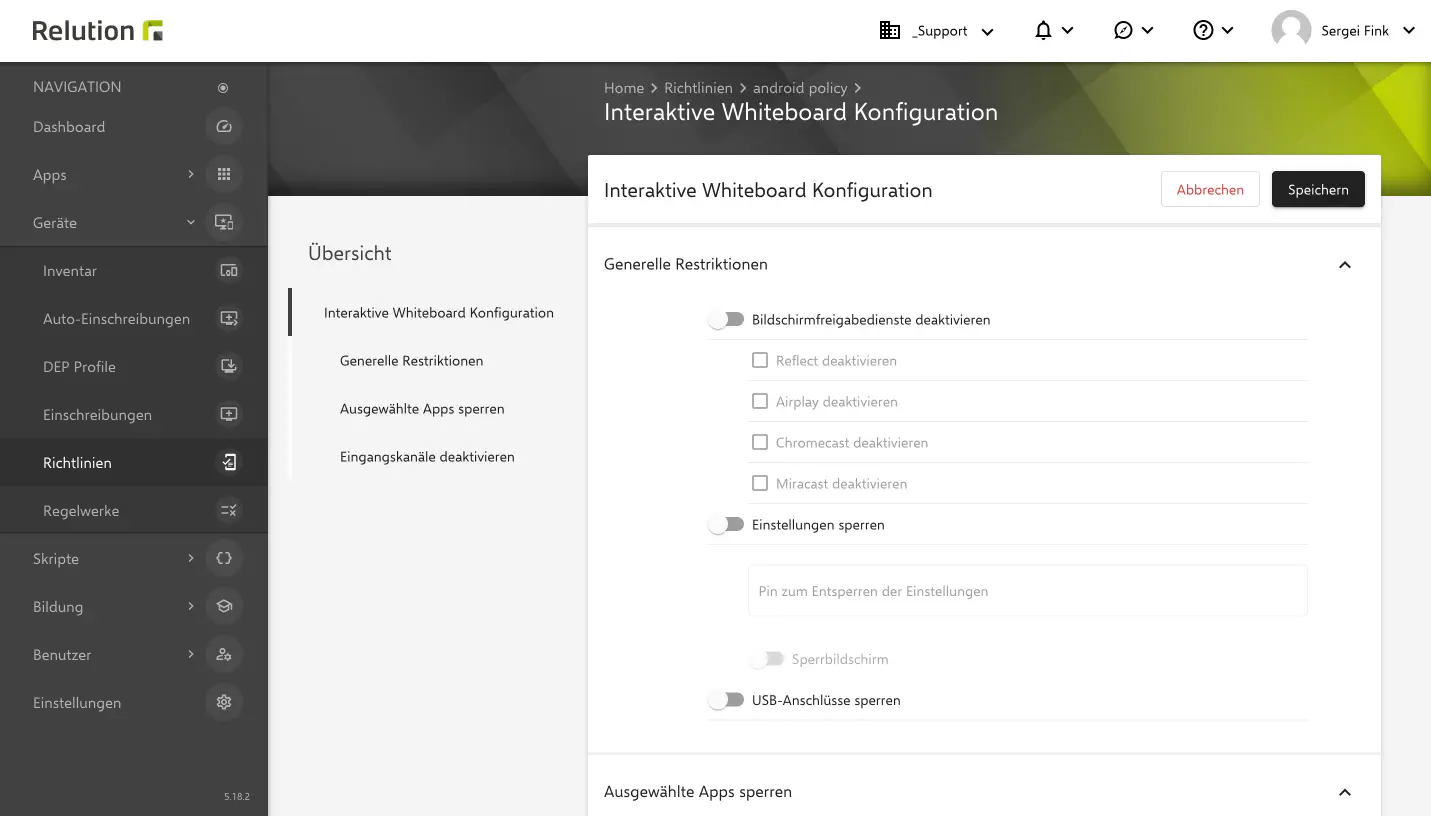 Kiosk Mode
Kiosk Mode settings.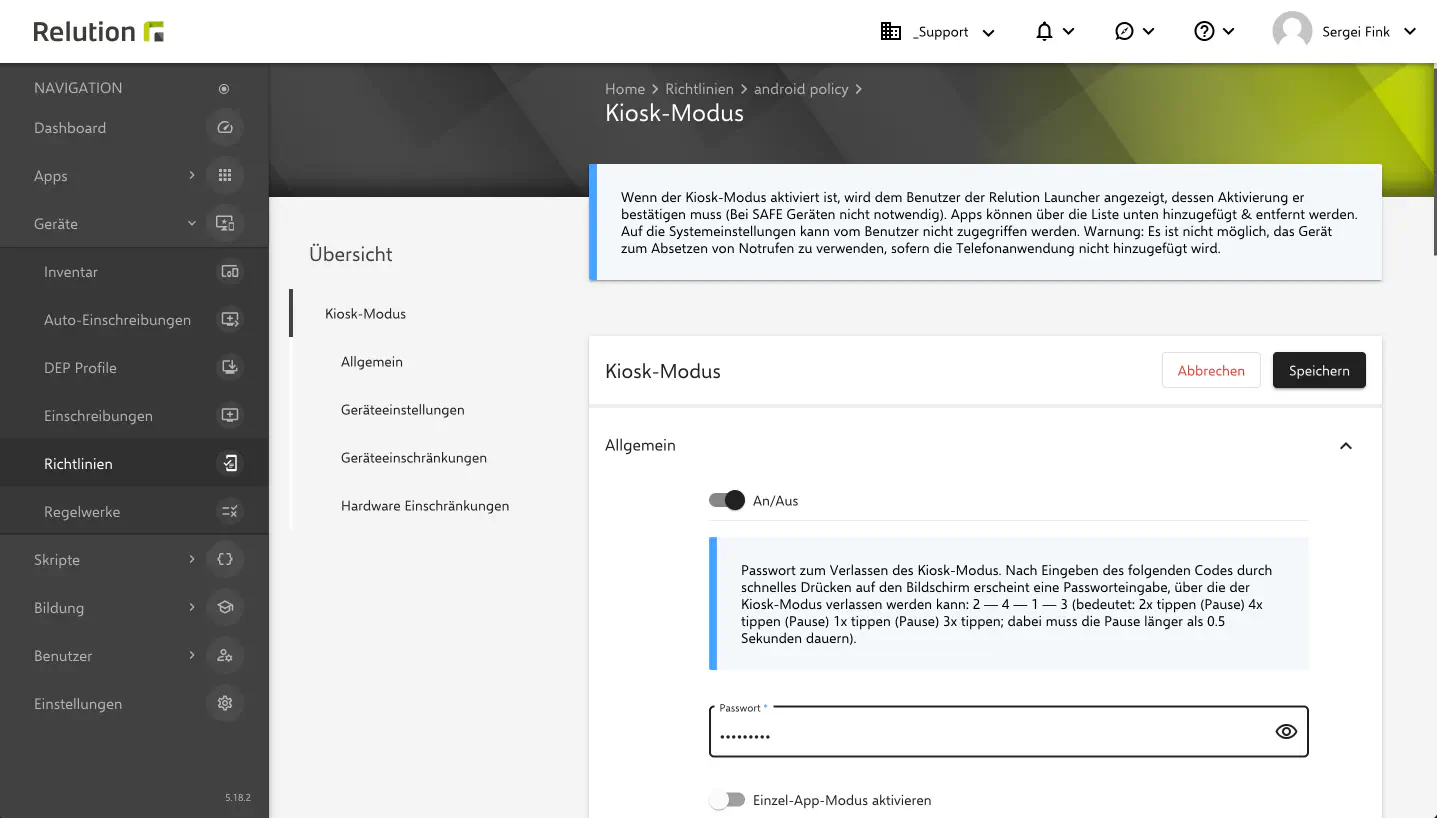 Access point name configuration
Manage an access point name.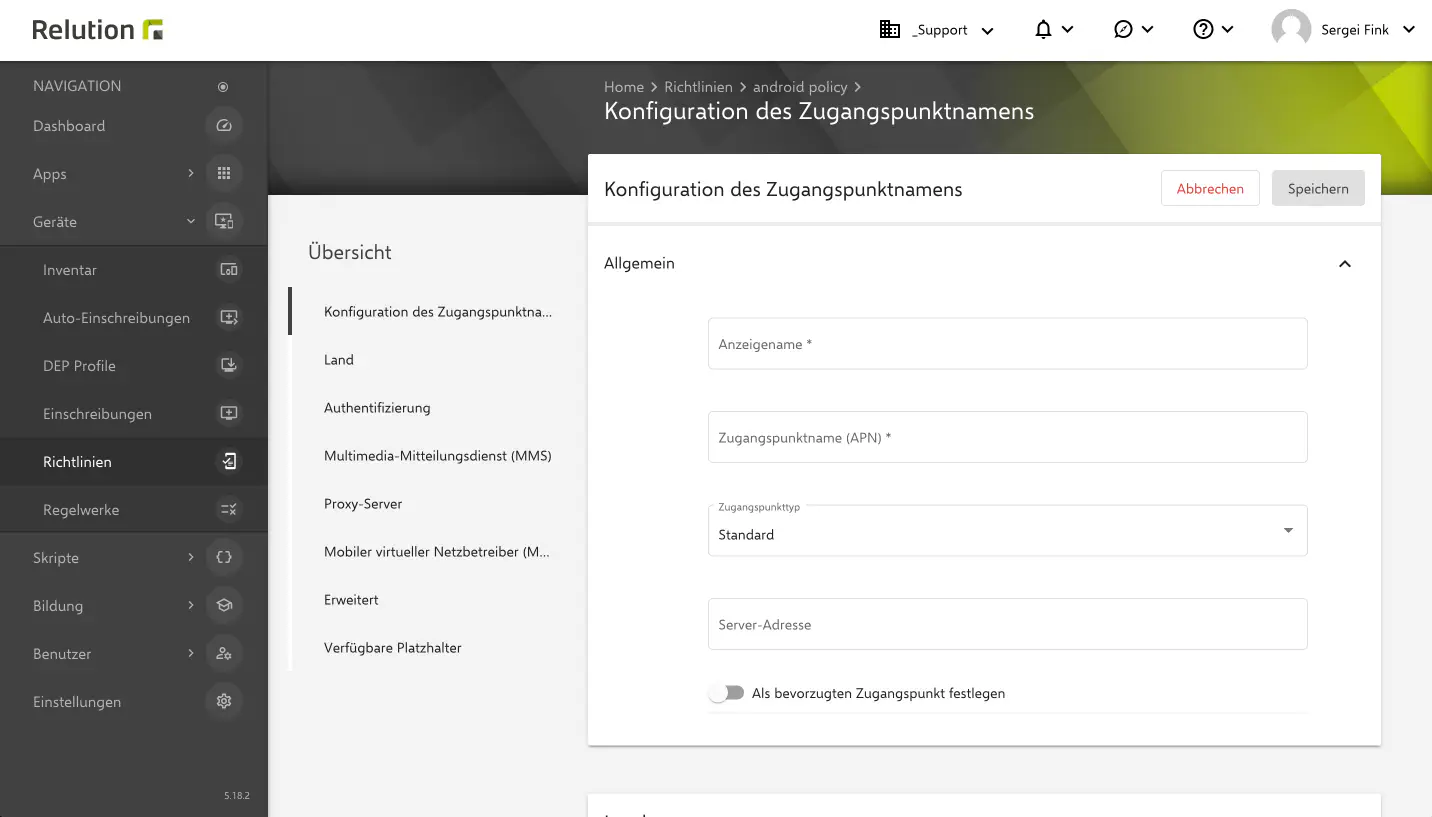 Password
Manage the password policy for Android devices.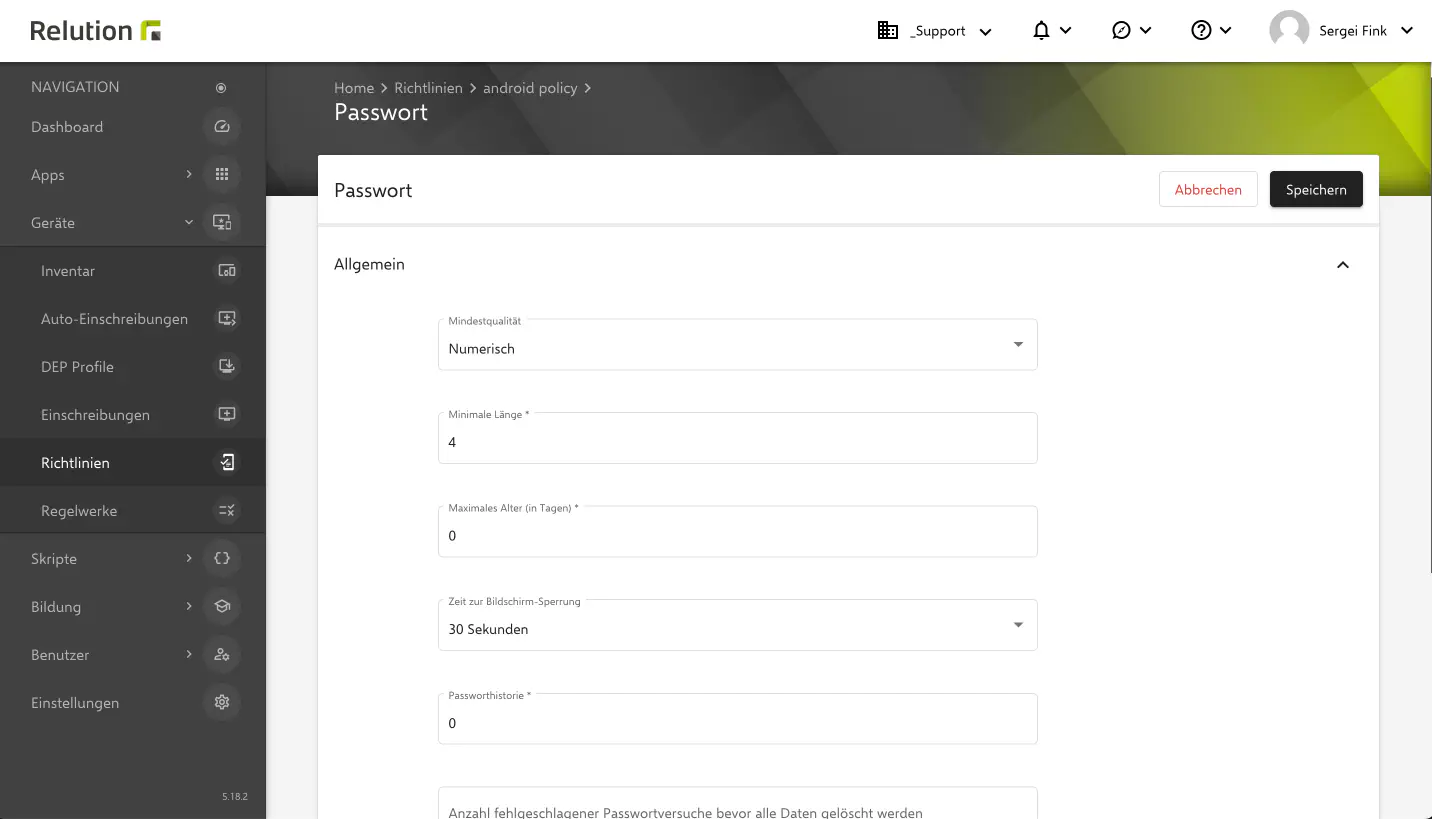 Promethean
Manage Promethean settings.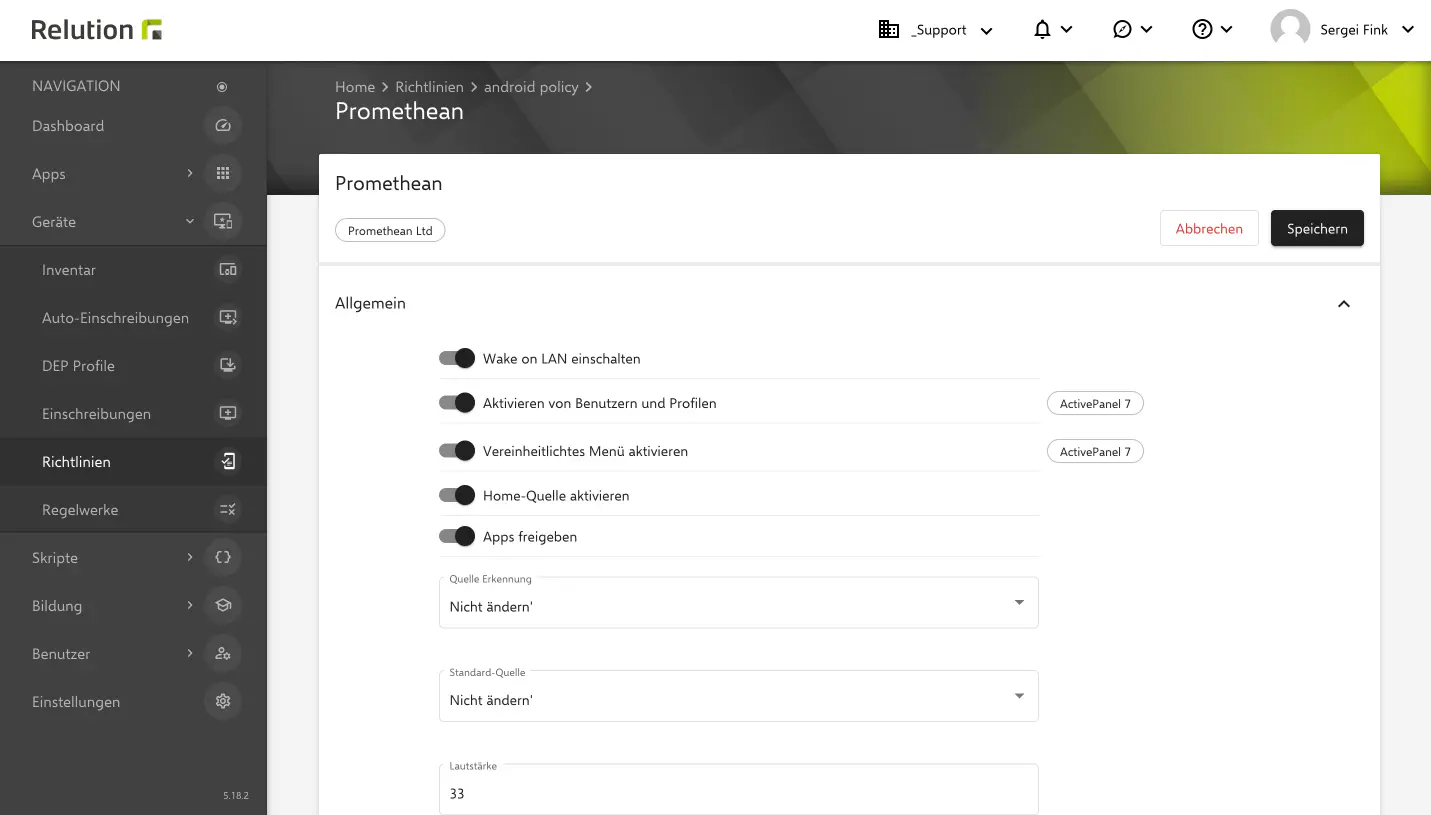 Restrictions
Manage device restrictions.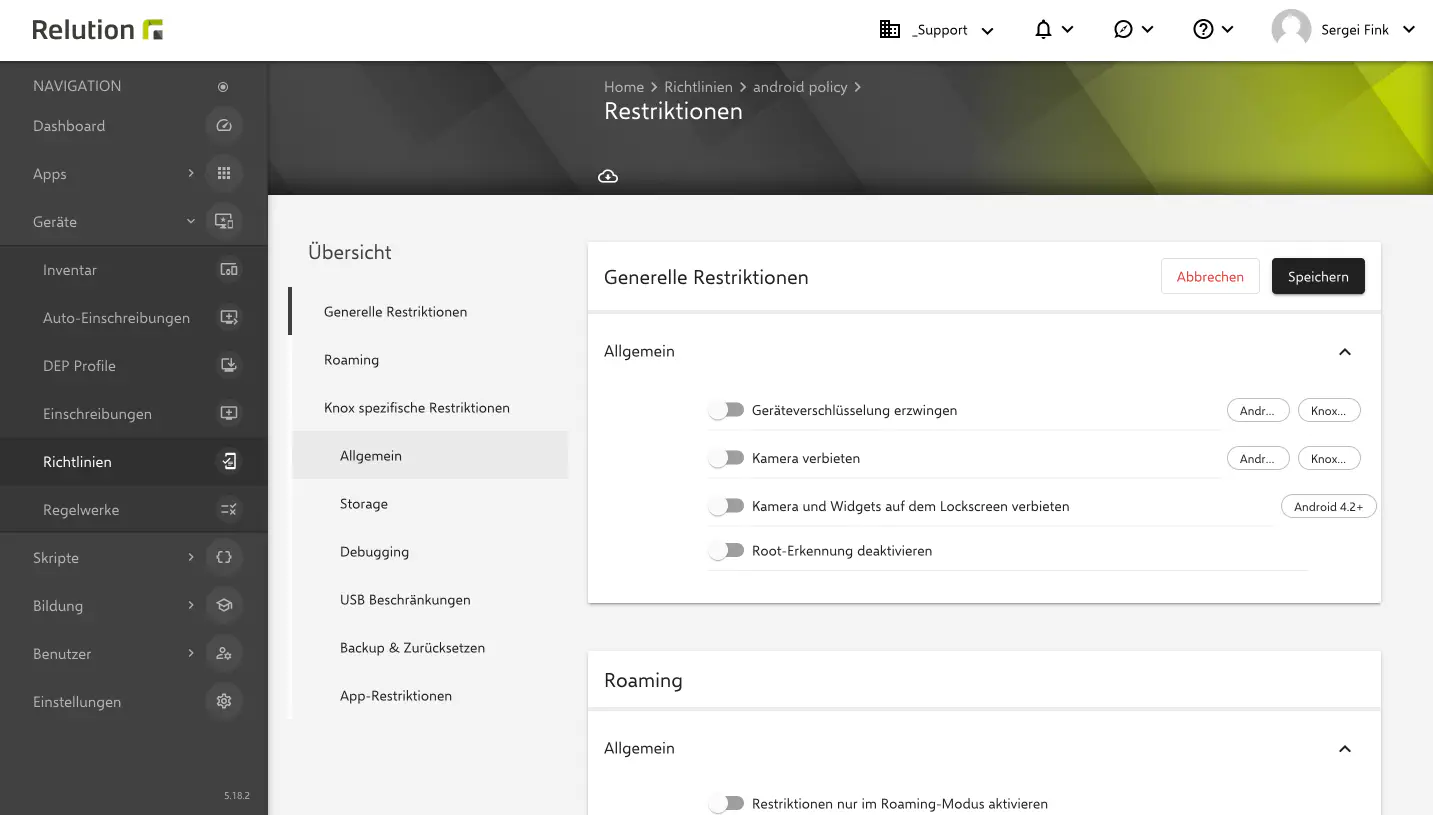 Restrictions for wireless networks
Manage WLAN restrictions.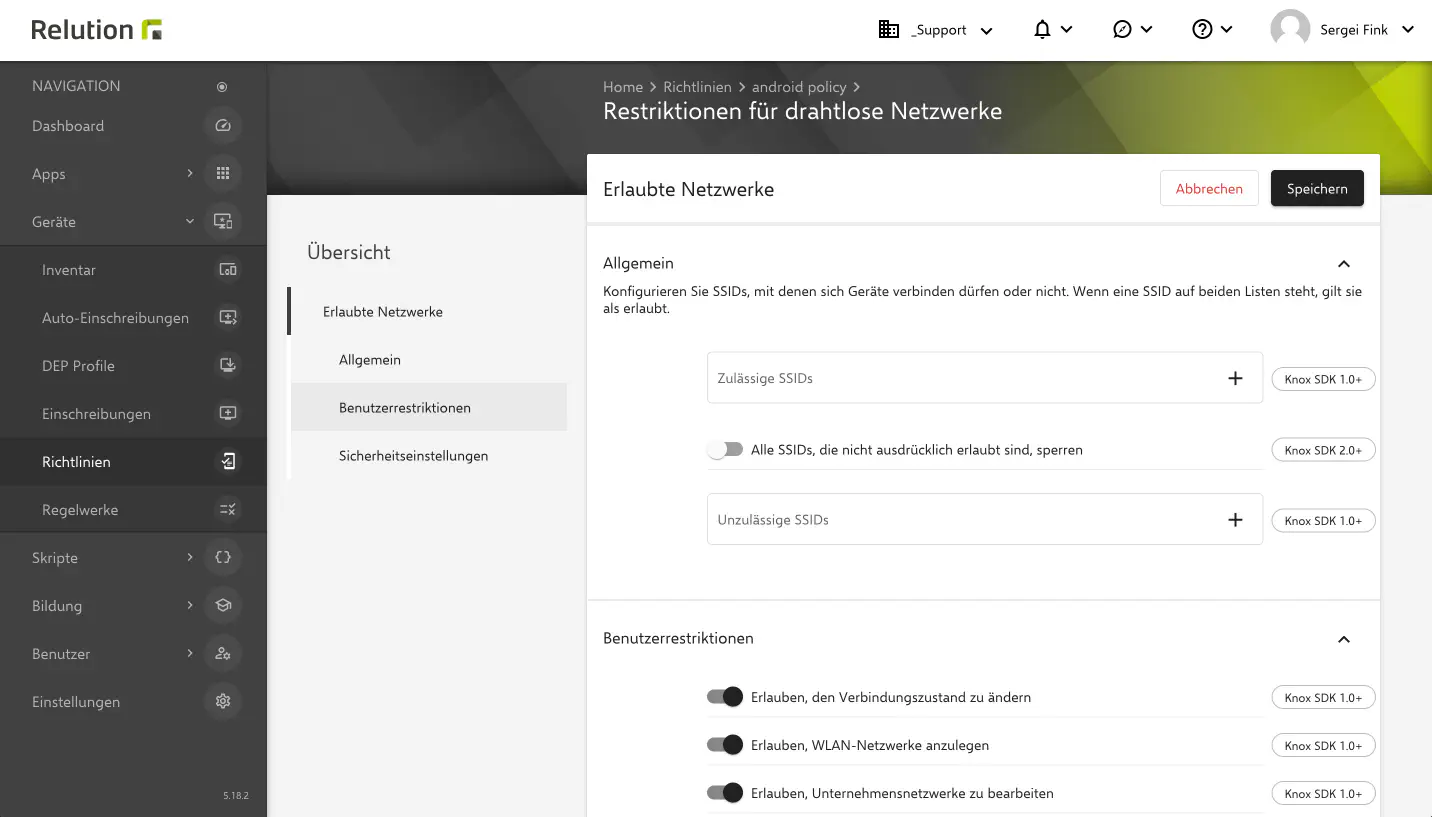 VPN
Manage VPN settings.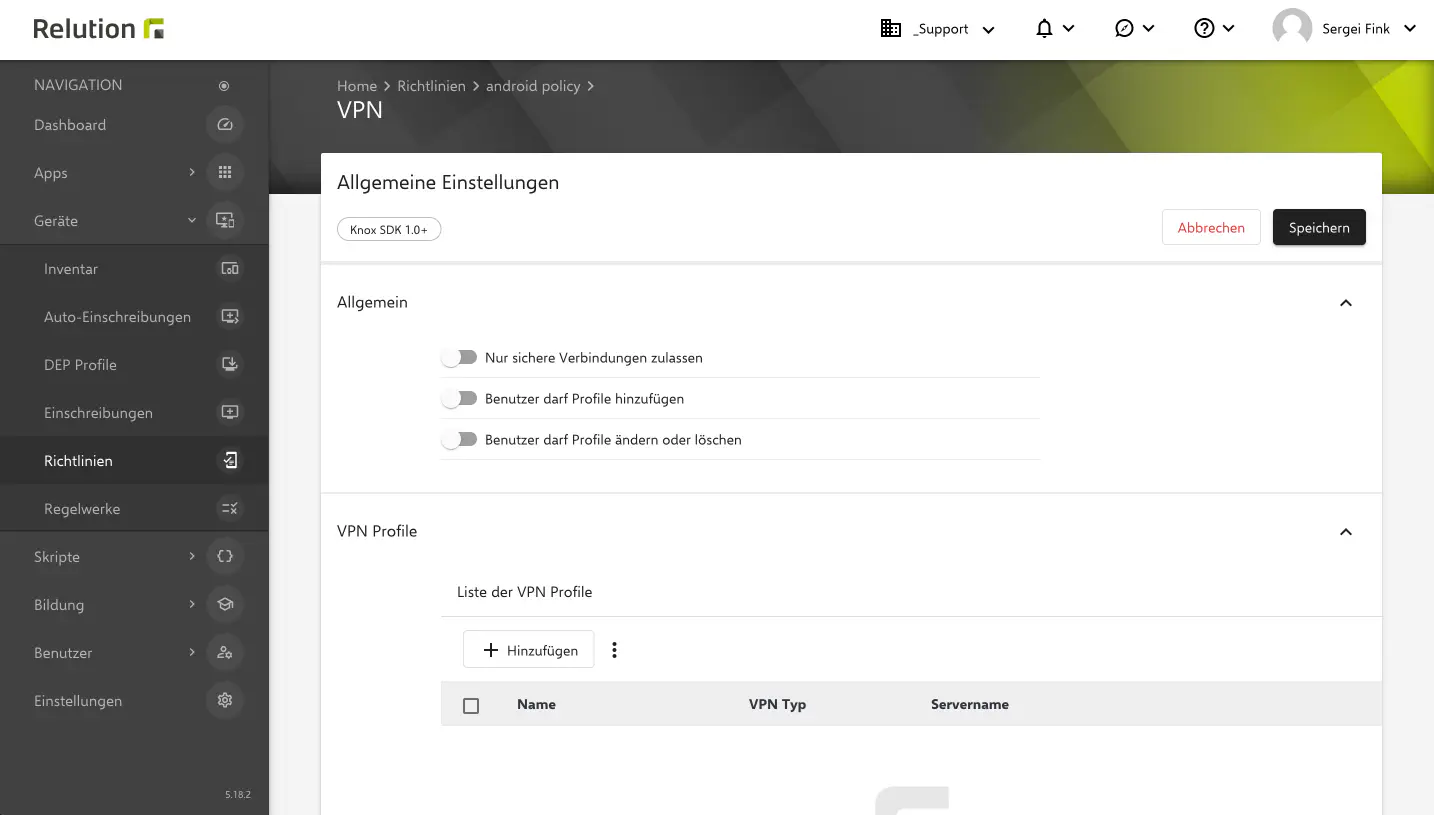 WiFi
Manage WiFi settings.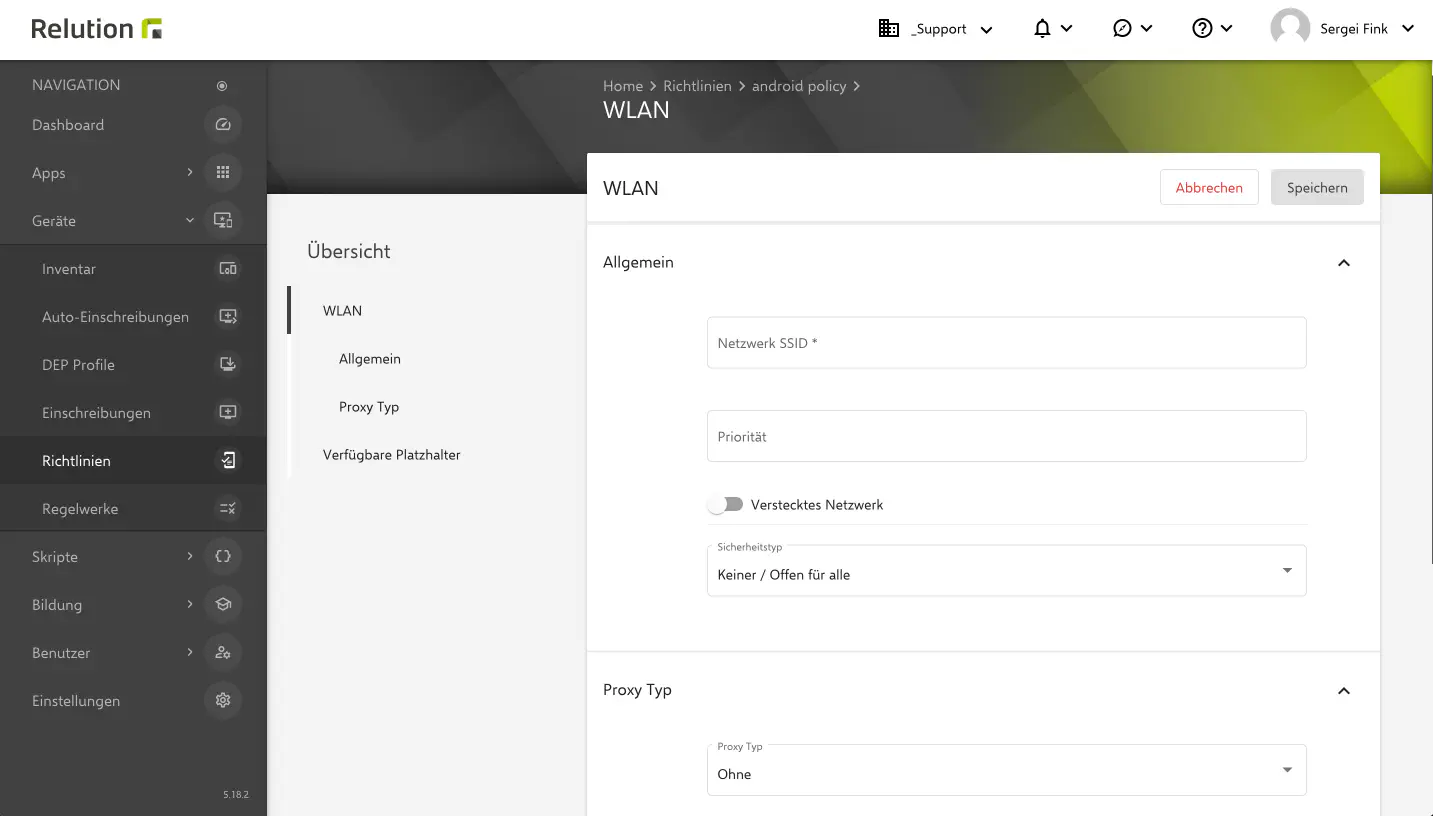 Certificate
Select a certificate that should be installed on the device by default.