Personal profile
Introduction
The enrollment type Company Owned, Personally Enabled (COPE) allows to issue devices of an organization to users who are allowed to use them also for private purposes. Users have the option of logging their private GoogleID into a private profile and installing their own apps. Private and organization-related data is strictly separated on the devices. Administrators have no insight or access to the private profile and cannot, for example, see which apps are installed in the private profile and which settings are activated. However, administrators have full access to the devices and can, for example, perform a factory reset, which deletes all data, both private and work-related. A factory reset is required to put the operating mode into operation.
Relution organization must be associated with a Google organization to enroll Android devices via Android Enterprise.
Perform enrollment with Personal Profile
Create enrollment in Relution
Go to Devices > Enrollments and then click Add
Select Android Enterprise as the platform and Set up managed device with personal profile as the type
Ownership in this case would be COD (Company Owned Device)
Assign a device name and save the enrollment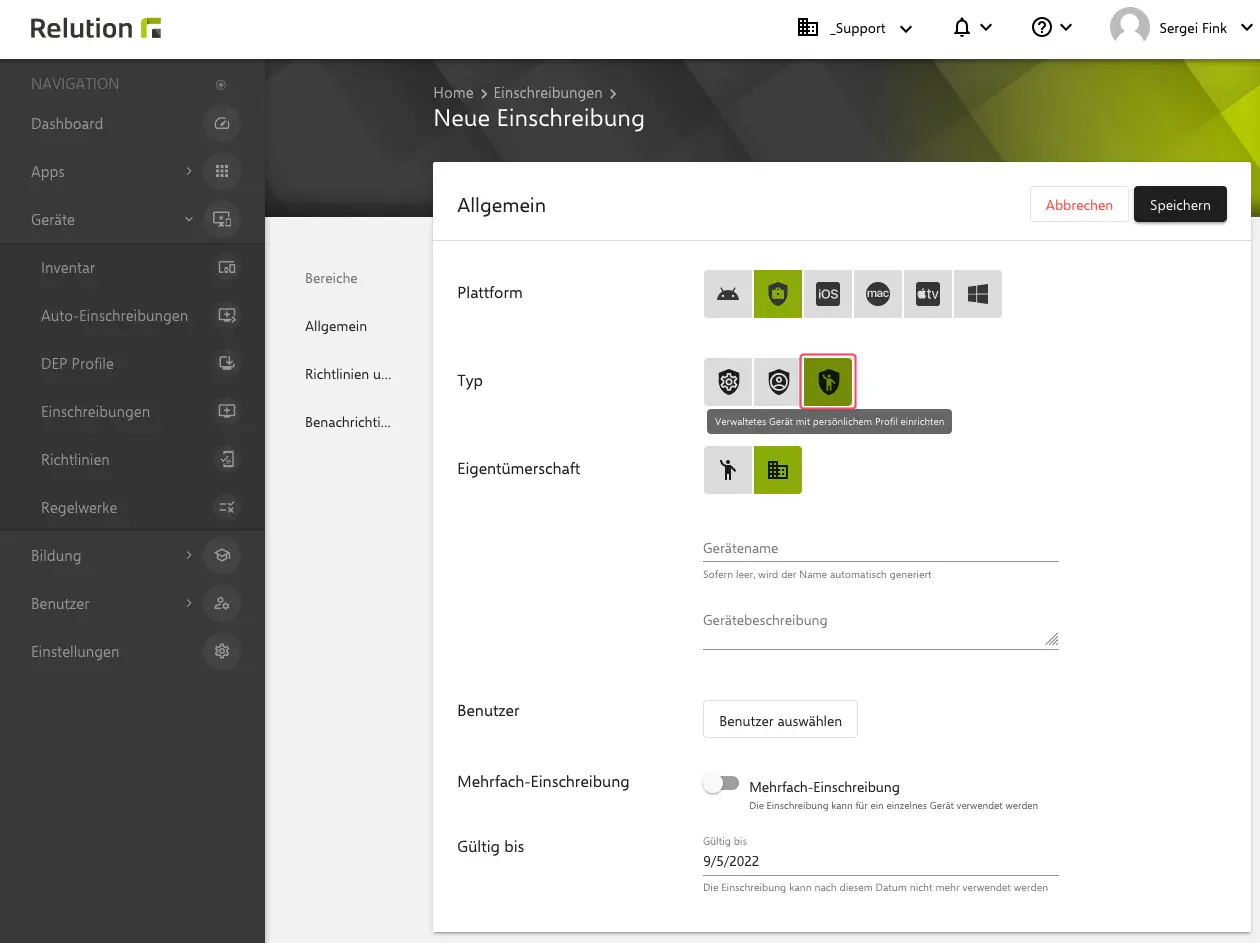 Ownership is not relevant and is for reference only.
Necessary information to perform the enrollment
In the enrollment created, a QR code is displayed under Enrollment Information that can be used to enroll Android devices. This can also be accessed via the QR code column in the Enrollment overview.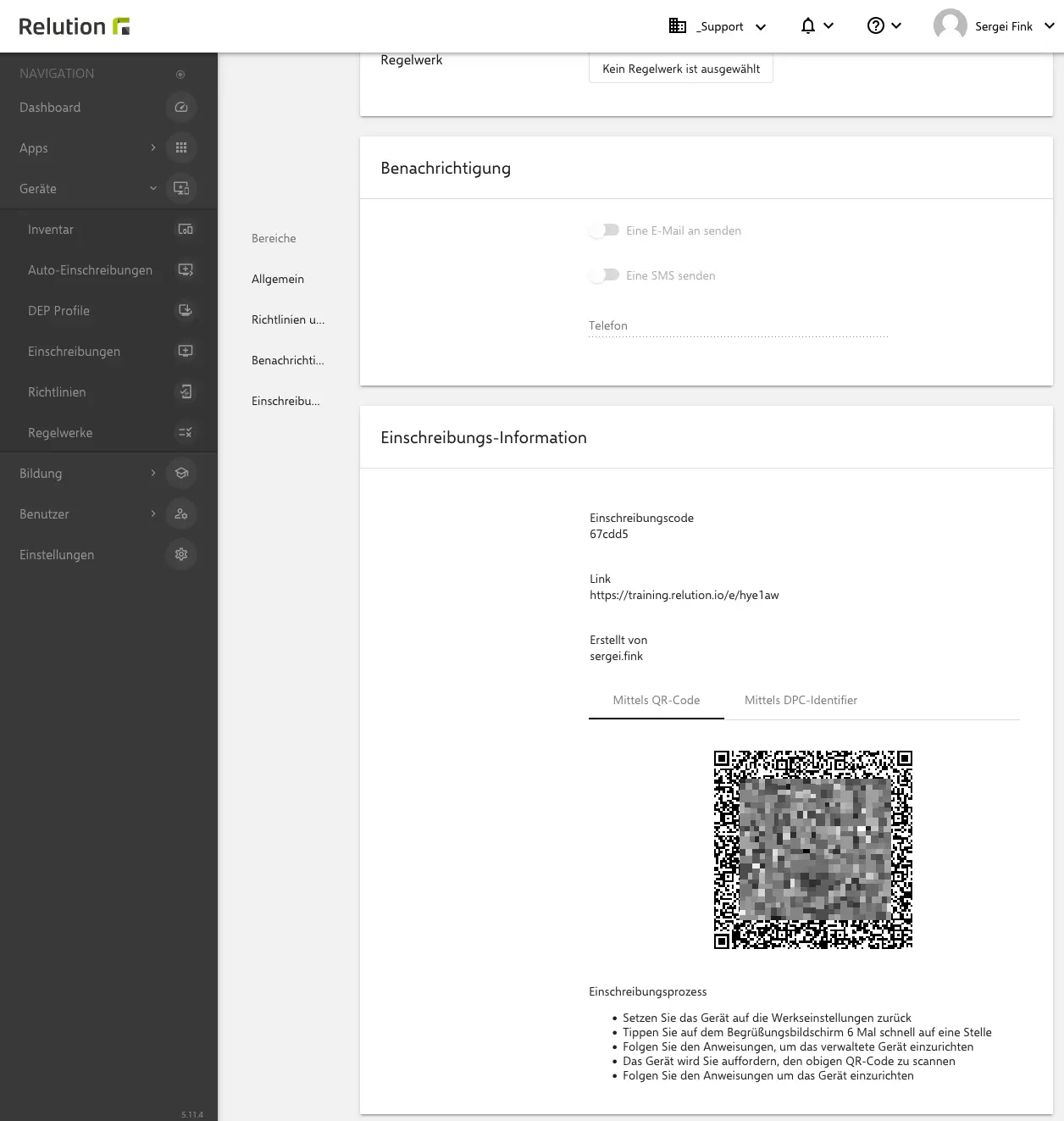 Reset Android devices
To start enrollment for managed device with personal profile, Android devices must first be reset to factory defaults.
Welcome screen on devices
On the welcome screen, tap 6 times quickly.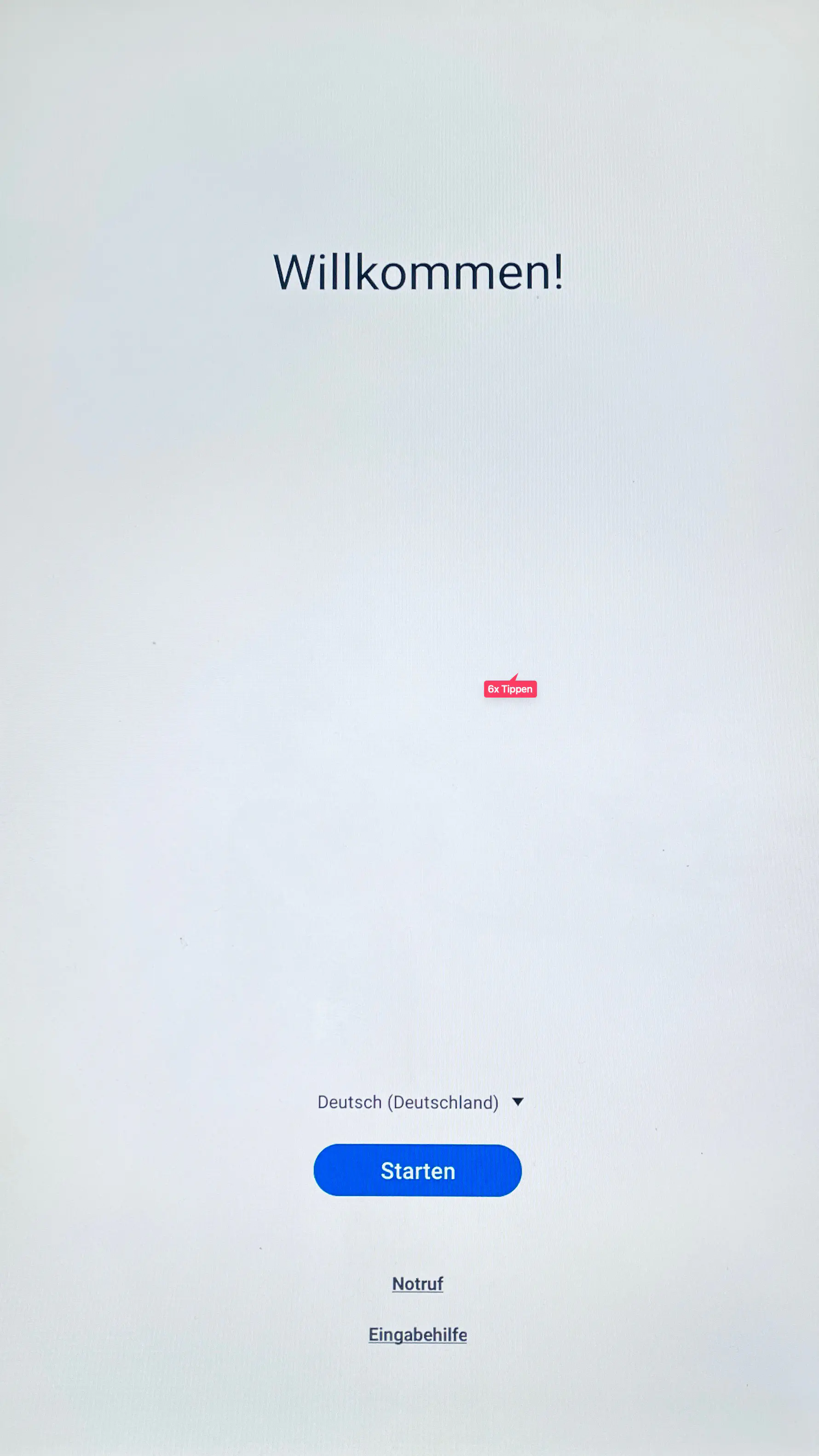 Scan Relution QR Code
The devices will then prompt you to scan the QR code from the enrollment you created. Follow the further instructions to set up the managed devices.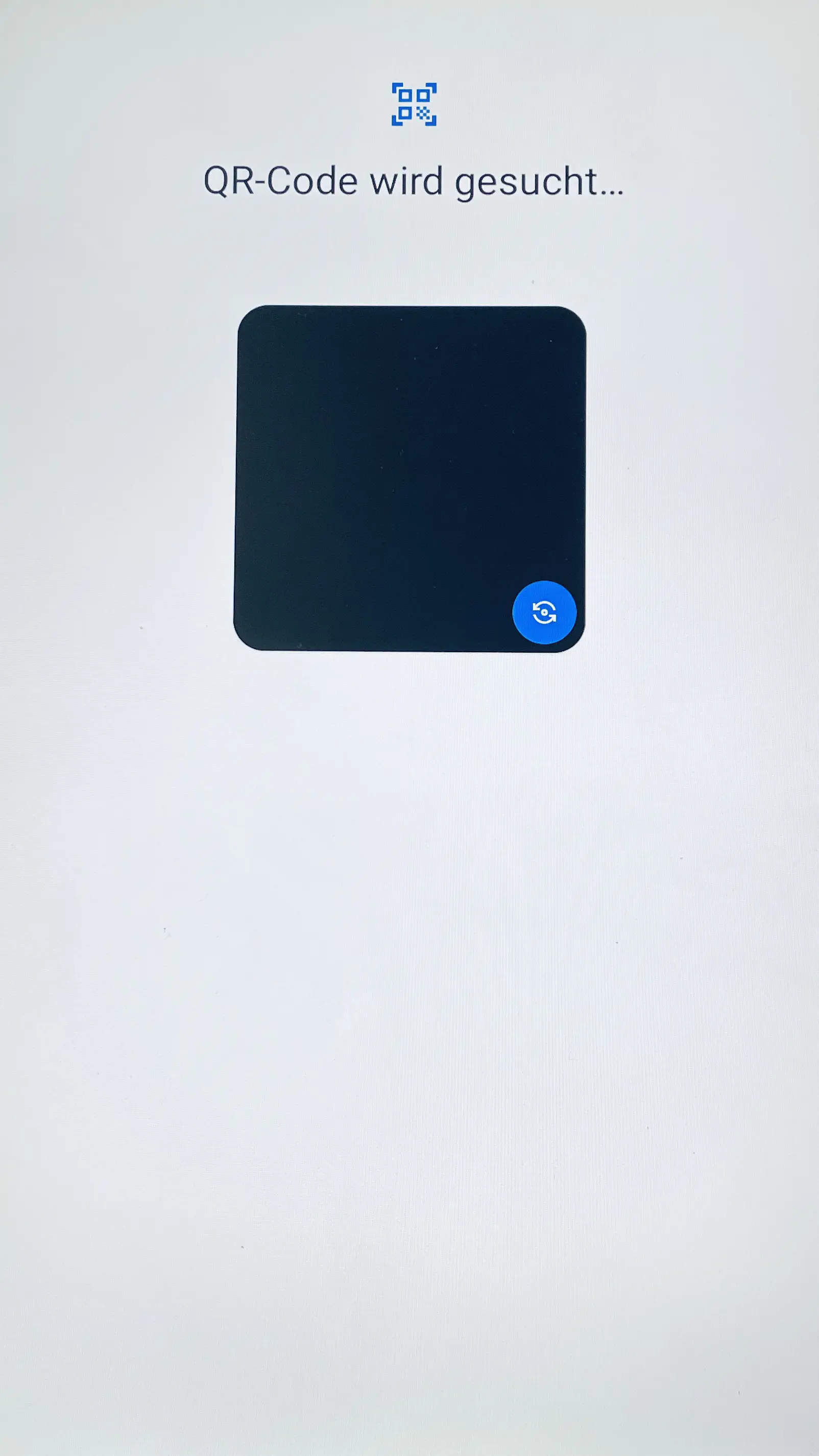 Container personal profile on COD devices
After successful enrollment, two separate areas personal and work are available on the user interface of the Android devices, which can be switched between at any time.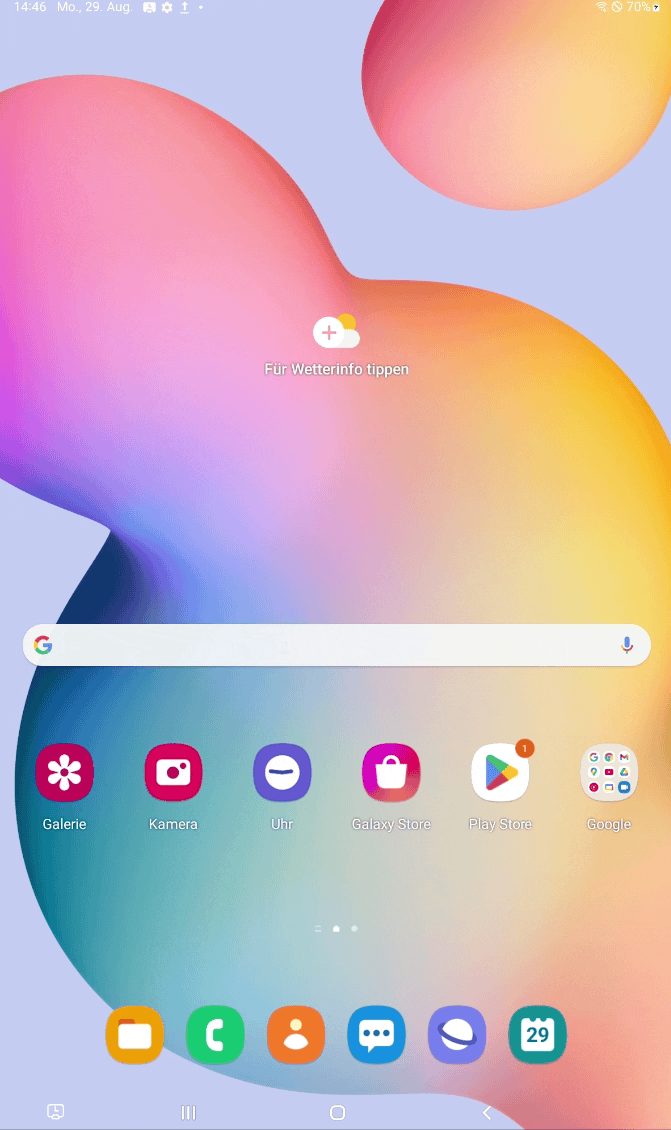 Possibilities to manage and control managed Android Enterprise devices with Personal Profile
Actions
Reset device to factory settings
Update device information
Policy configuration
Manage apps
Work profile password
Advanced security override
Device password
Manage runtime permissions
Play Store management
Restrictions
Samsung Classroom Management
Unavailable configurations
Advanced Keyguard management
Advanced location sharing settings
Global proxy
Kiosk mode
System updates
WLAN
With the Factory Reset Protection (FRP) option in the Restrictions configuration, it is possible to disable resetting devices to factory defaults. If devices lose the Wi-Fi connection, it is not possible to reset the devices manually or via Relution.