Location Services
Introduction
With Relution it is possible to configure location services for Android Enterprise devices. The administrator can specify the location services of the device and location permissions for individual apps or leave it to the user.
Location services
A location mode configuration allows administrators to specify whether users can turn location services on or off. To do this, this must be set to choice by user. If no configuration is given, choice by user is the default.

If location services are disabled, apps will not be able to locate the device, regardless of what permissions have been assigned. This affects all apps, including Google Maps or Waze, for example.
Default app permissions
Whether the Relution Agent and Companion Apps get the permission to locate depends on what is set under Settings > Device Management > Enrollment. If here the tracking is disabled for COD both apps will not get permission to track.
Companion since server version 5.18.2, Agent since server version 5.19.3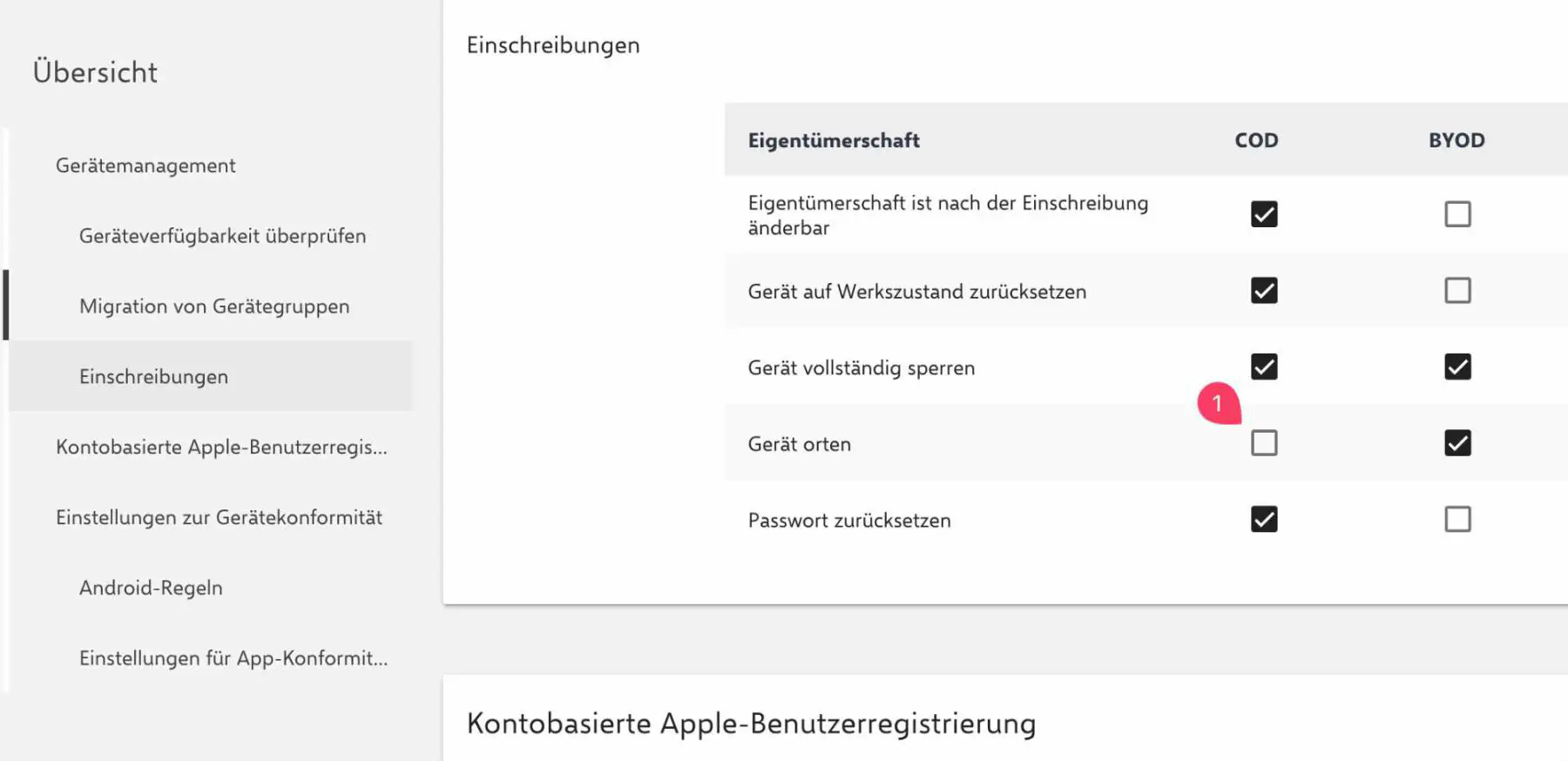 Individual app permissions
This default can additionally be overridden individually by adding a Manage Apps configuration. If Agent and/or Companion is added here, the app permissions can be set individually. In the example below, the user gets the right to set all permissions of the app itself
Companion since server version 5.18.2, Agent since server version 5.19.3
Without permission for the Agent, for example, policy assignment depending on geofences and iBeacons cannot be used. Without permission for the Companion, the device location action cannot be used.