Install Media
Introduction
As of version 5.20, Relution offers the possibility to install and uninstall PDF or ePUB files on iOS devices. In addition to a policy, this can also be carried out directly with an action.
The action
The corresponding actions are called Install Media and Remove Media.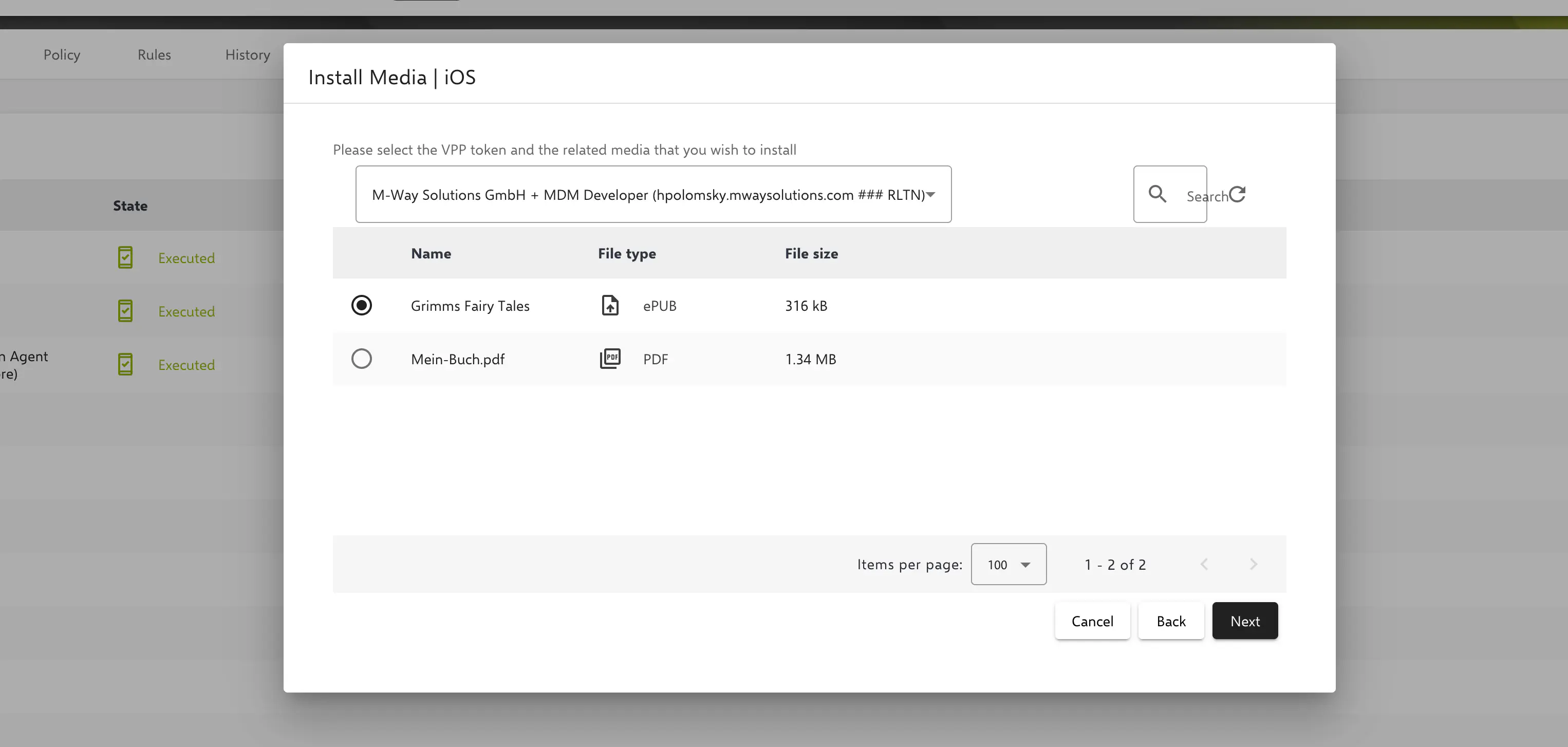 On the iPad
Afterwards, the media are visible in the Books app of the iPad.