Filter for content (Built-In)
Introduction
Google search results contain inappropriate search results despite enabled Auto-Filter. Web pages containing inappropriate content are blocked as expected. However, inappropriate content is still displayed in the search results under the category Pictures and Videos.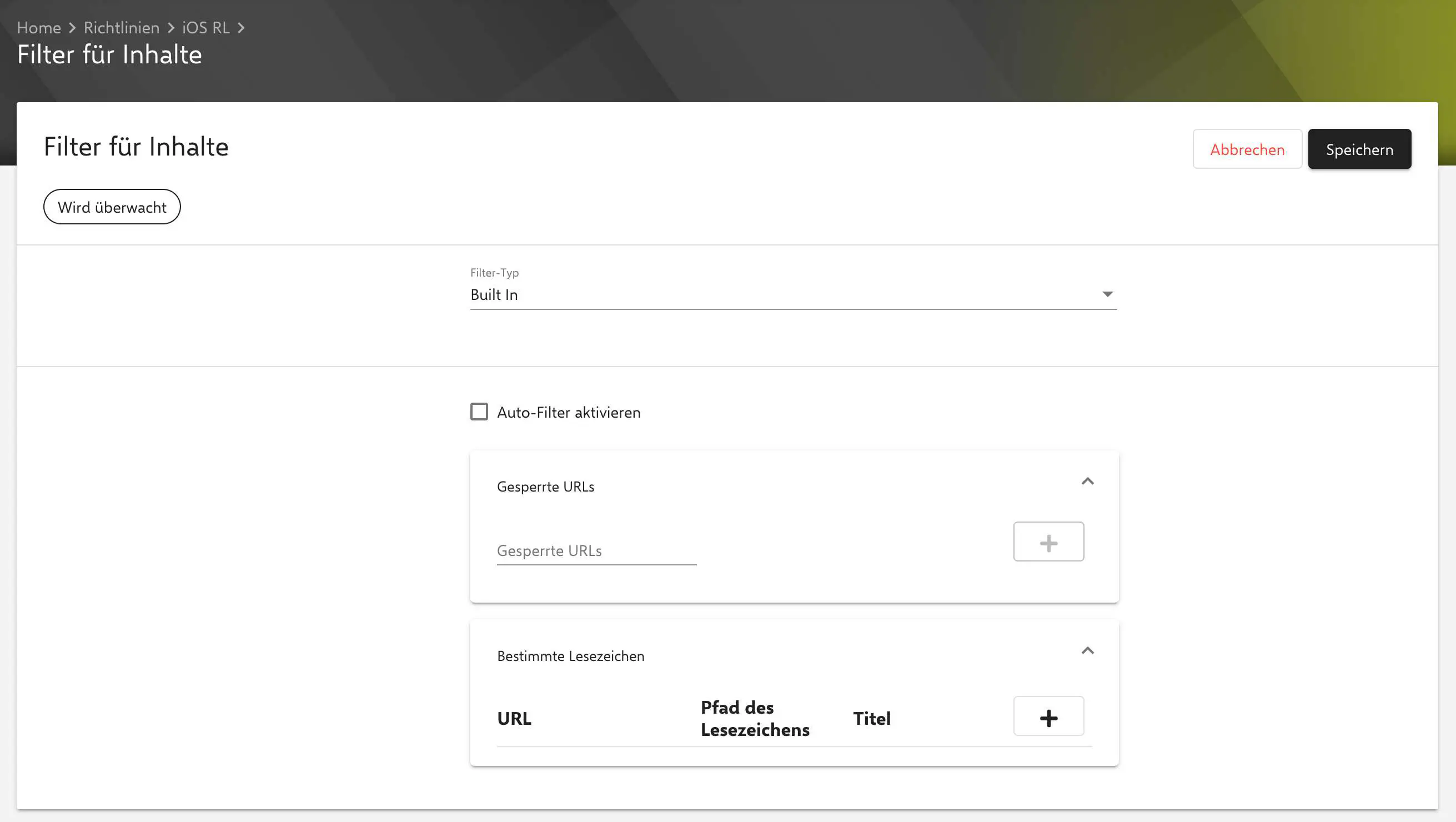 Problem
Apple's content filter does not offer the possibility to restrict Google's search (e.g. Safe-Search). Apple's automatic filter filters web pages based on adult language and not on media content like images or videos. Google's image search is not restricted by this.
Solution
To further restrict the search results, appropriate third-party apps or a network-level content filter (proxy/VPN) are required.
Link collection
The following websites give you an overview of apps that can be used to filter inappropriate content. On the part of Relution, the recommended apps of the external sites have not been tested - therefore, explicitly no binding statement can be made about the quality and/or suitability of these apps.