Exchange / Secure Mail Gateway
Introduction
With the Secure Mail Gateway (SMG), Relution offers the possibility to use the functions of an Exchange Server without making it directly available online. Relution works here as a proxy and communicates via the Exchange Web Services (EWS).
It is recommended to configure restriction capabilities only after the connection has been successfully tested to rule out possible errors.
Basic Setup Secure Mail Gateway →
Exchange configuration setting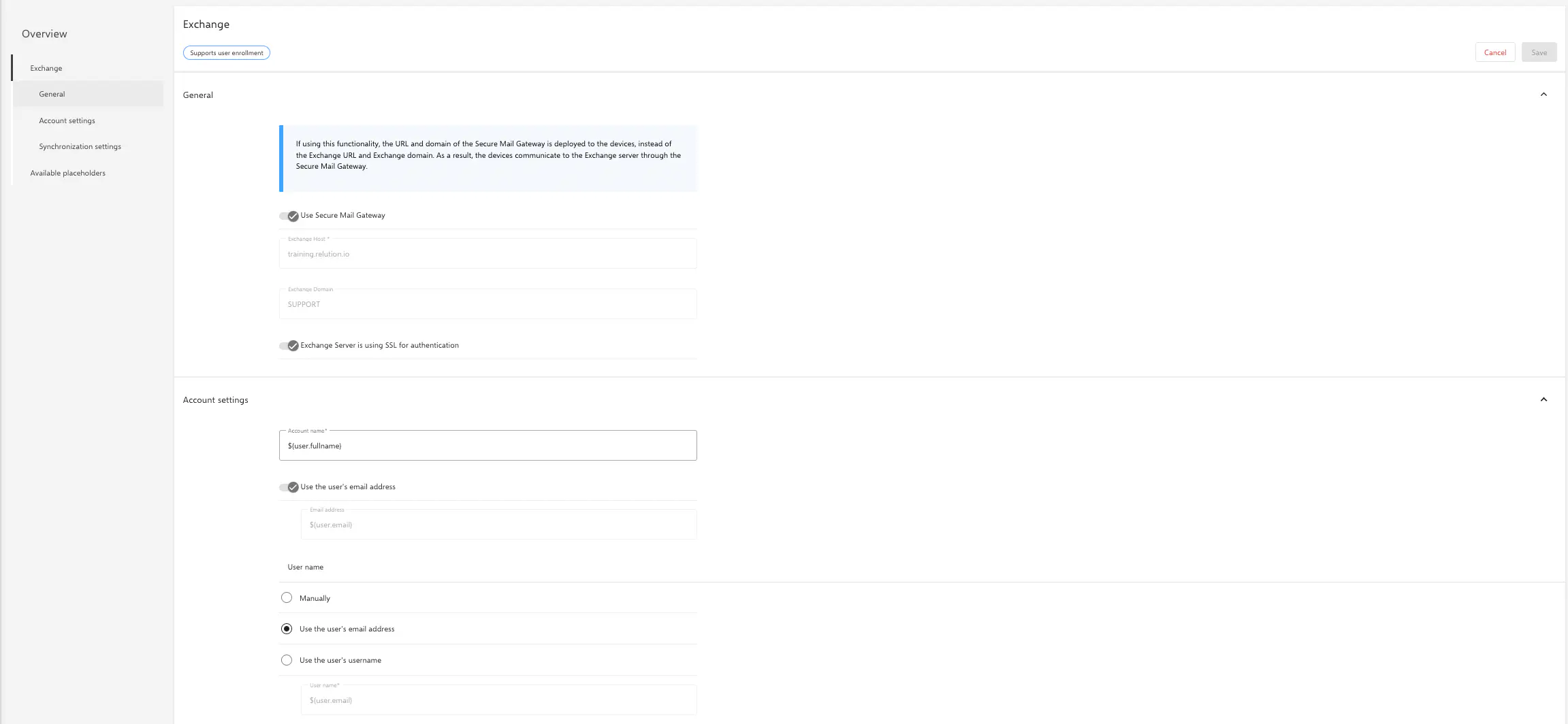 You can configure the Exchange configuration for iOS policies as shown here in the example. Only placeholders have been used to make the configuration as universal as possible. Make sure that the placeholders are in use at your end when you resort to them. Alternatively, you can also specify direct parameters.
The Exchange configuration is passed into iOS's native Mail app.
If the configuration restrictions were applied to devices, the users may not be able to enter a password.