System Updates
Introduction
The following conditions must be met to update iOS devices:
Devices must be charged or connected to a power source.
Devices must be unlocked; otherwise, users must enter their device password.
The installed update is always the latest publicly available iOS version.
Supported iOS devices check for updates once a day regardless of this policy configuration.
This configuration overrides the restriction to delay updates.
Shared devices must not have any users logged in.
Updates can, depending on network infrastructure and number of devices, take a long time.
There are two ways to perform iOS updates:
Policy configuration
Policies can be used to specify the time period for system updates: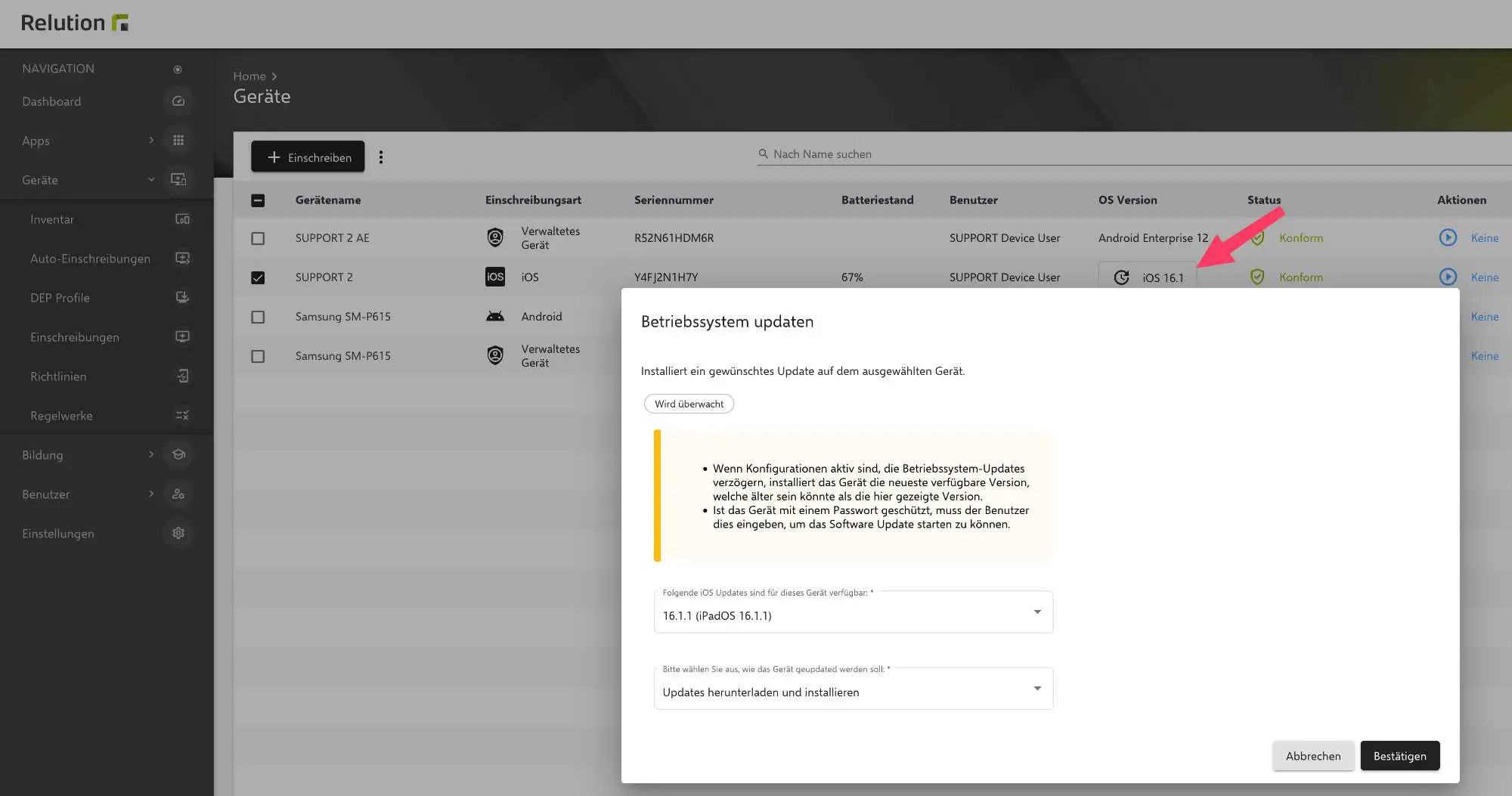 Device action
Actions in the device inventory can be used to update devices to the latest current and available update version immediately.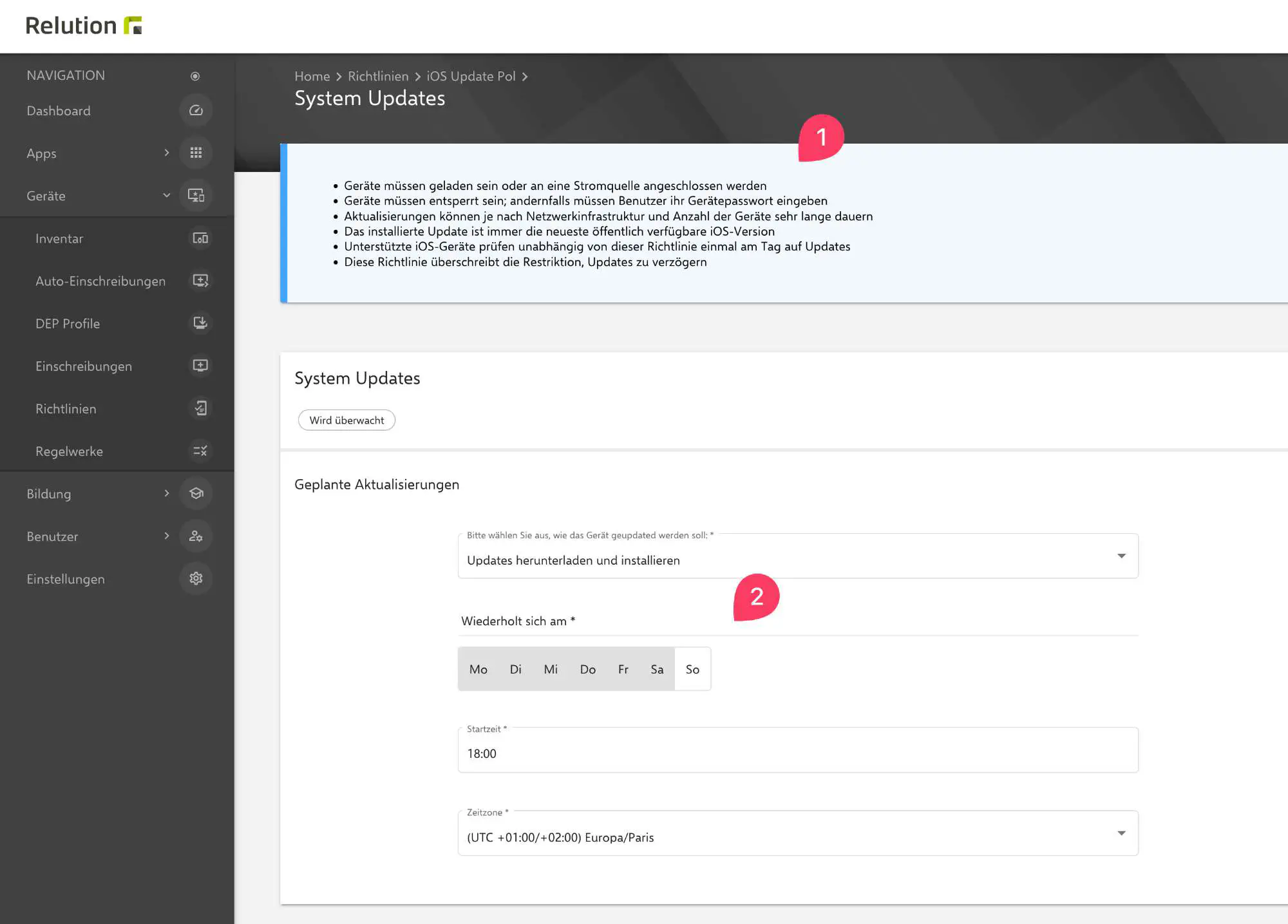 Various factors such as infrastructure, bandwidth and battery level have an impact on this.
From experience, system updates run through best when no one is logged on to the devices and they are fully charged overnight/in the update period and connected to a power source.