Overview
Introduction
Relution offers a variety of configuration options to efficiently control Apple TV devices. These configurations can be selected and customized in policies. The big advantage is that policies and the included configurations can be easily distributed to many different devices.
Available configurations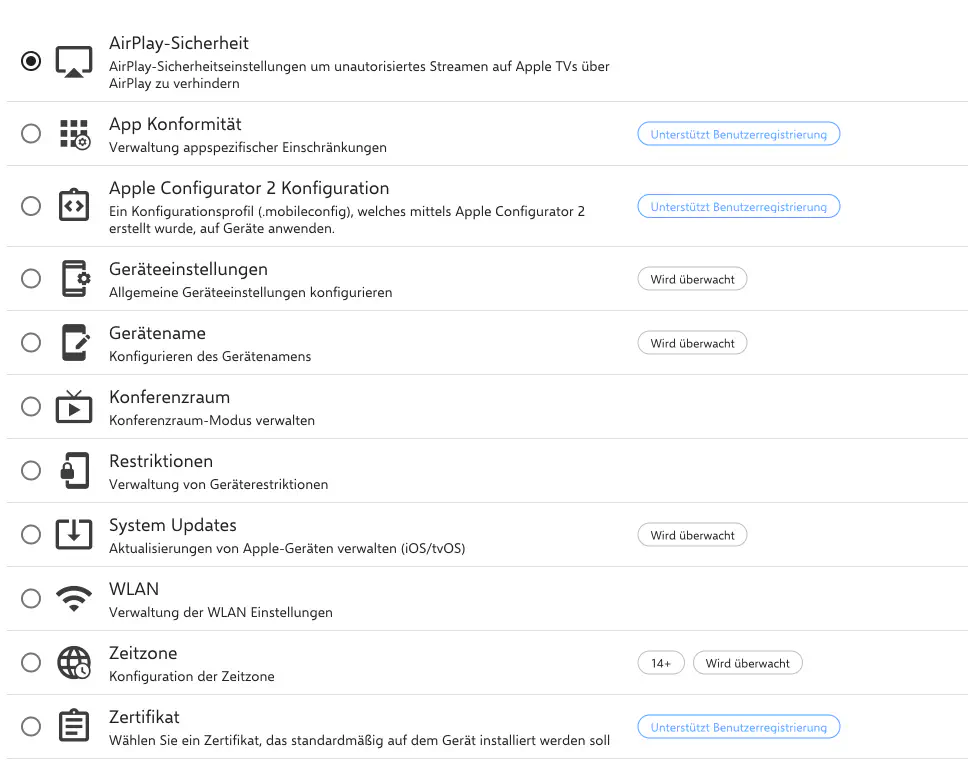 Airplay security
AirPlay security settings to prevent unauthorized streaming to Apple TVs via AirPlay.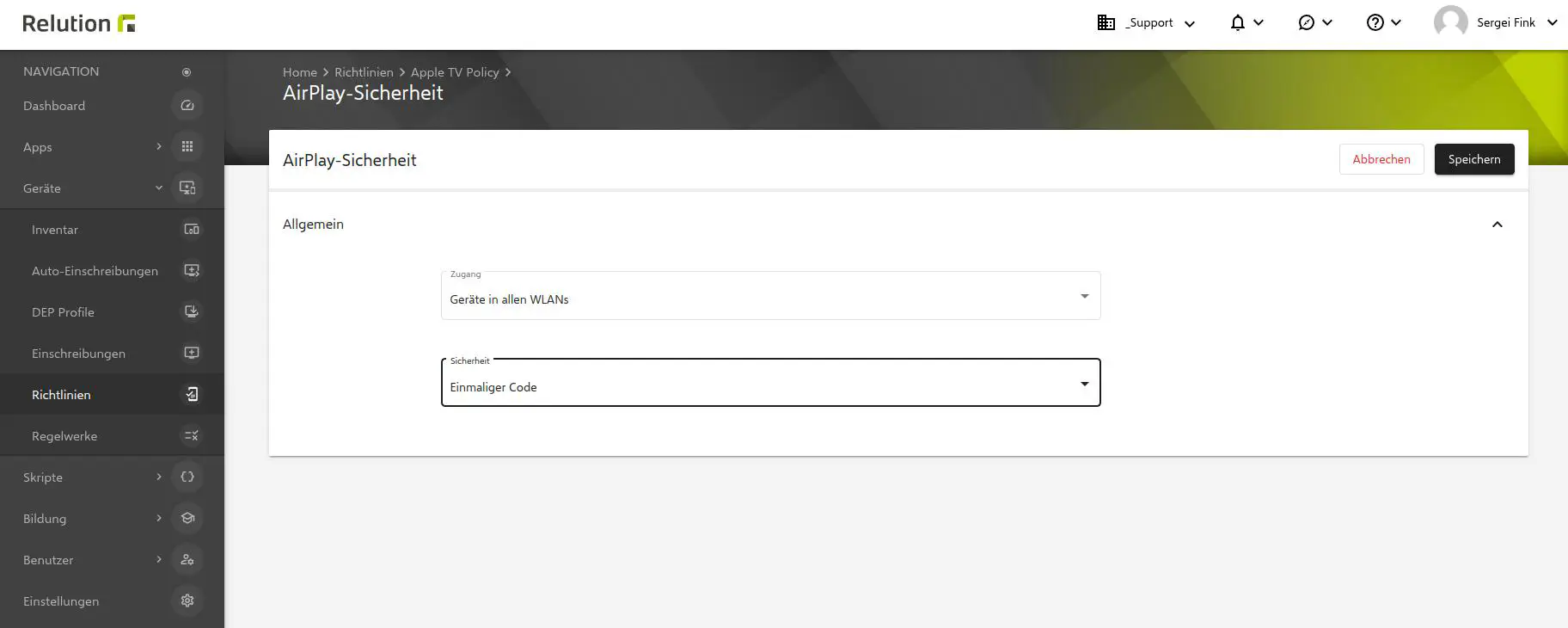 App compliance
Managing app specific restrictions and app distribution.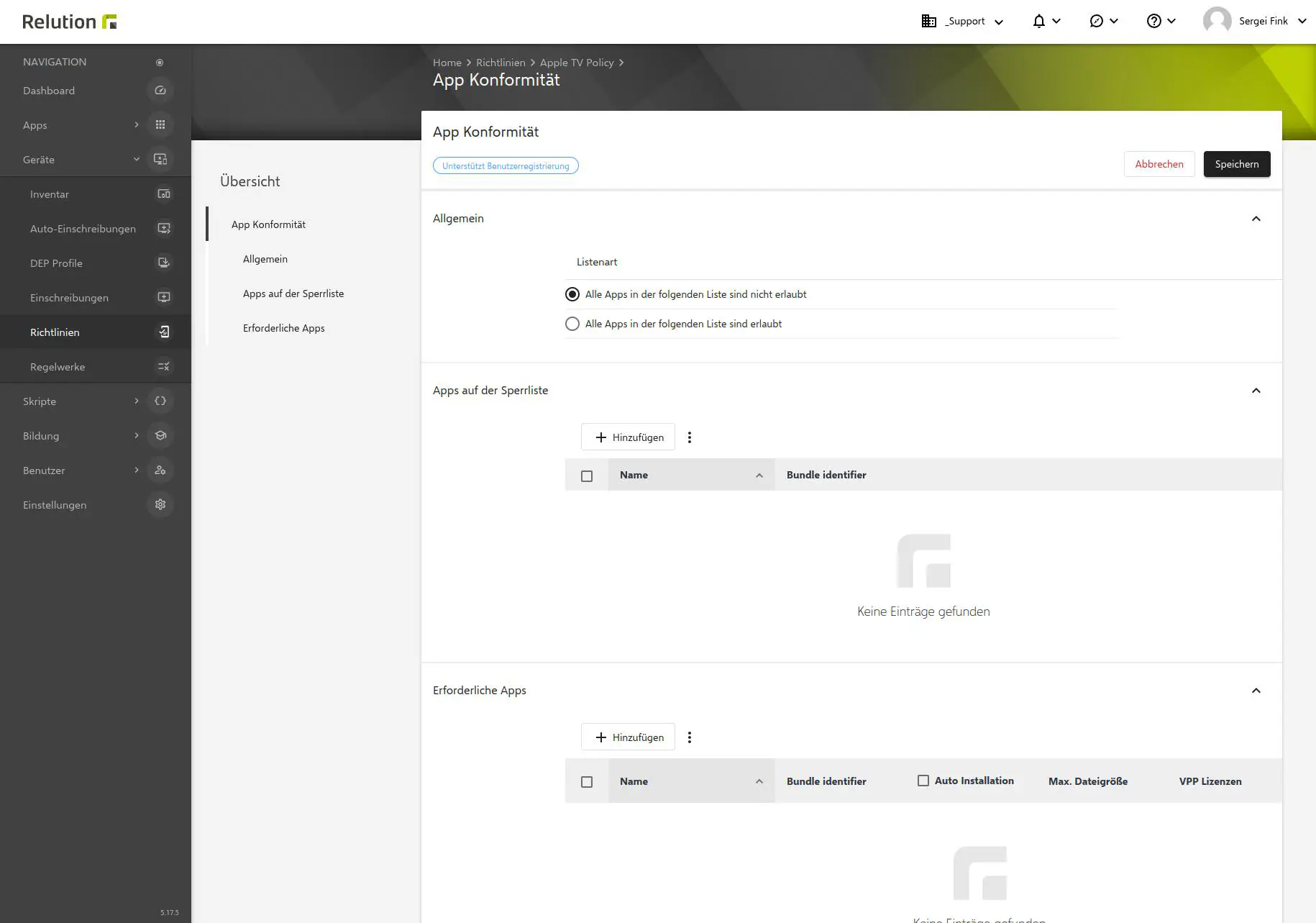 Apple Configurator 2 configuration
Apply a configuration profile (.mobileconfig) created using Apple Configurator 2 to devices.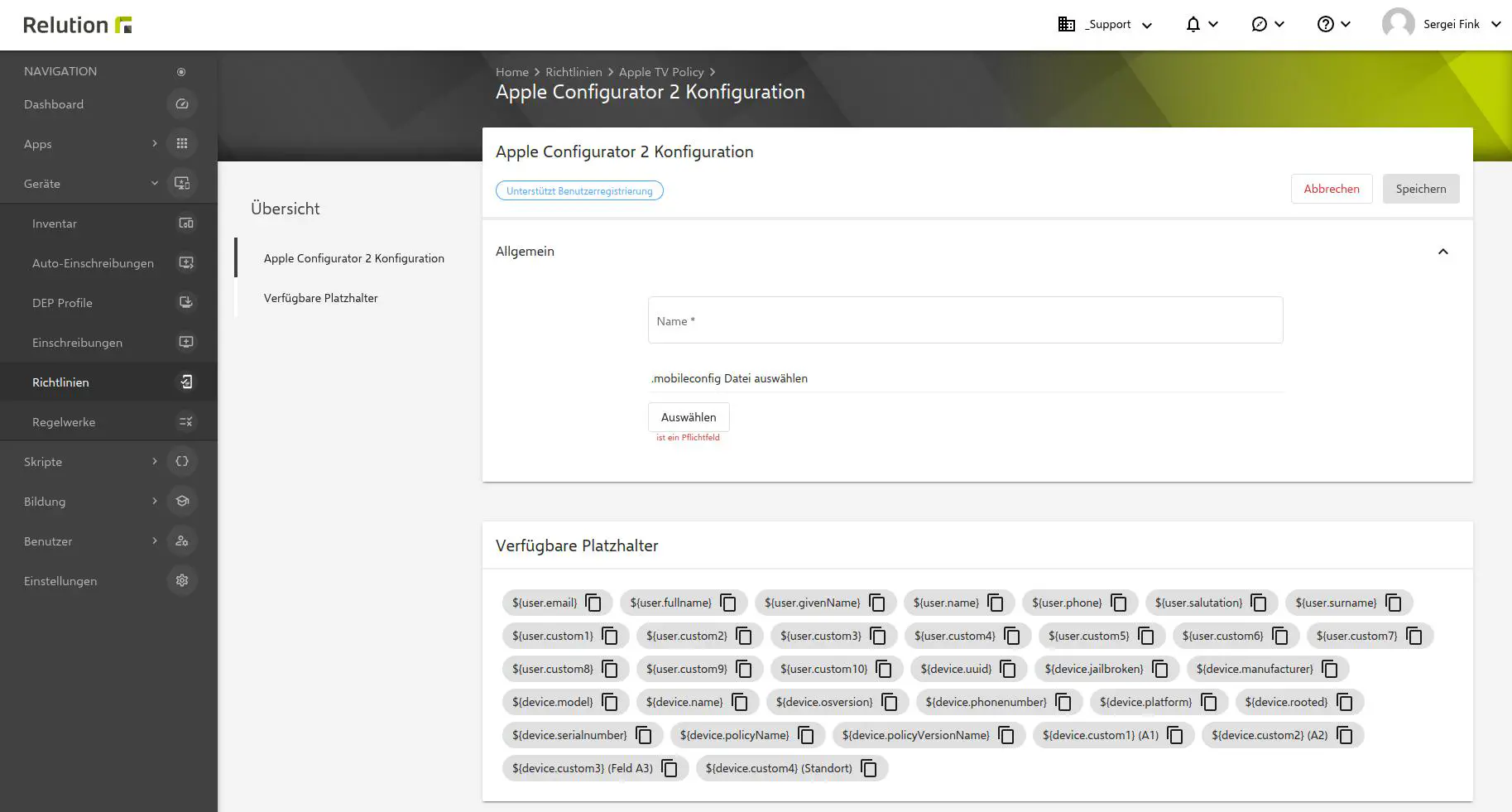 Device name
Configure the device name.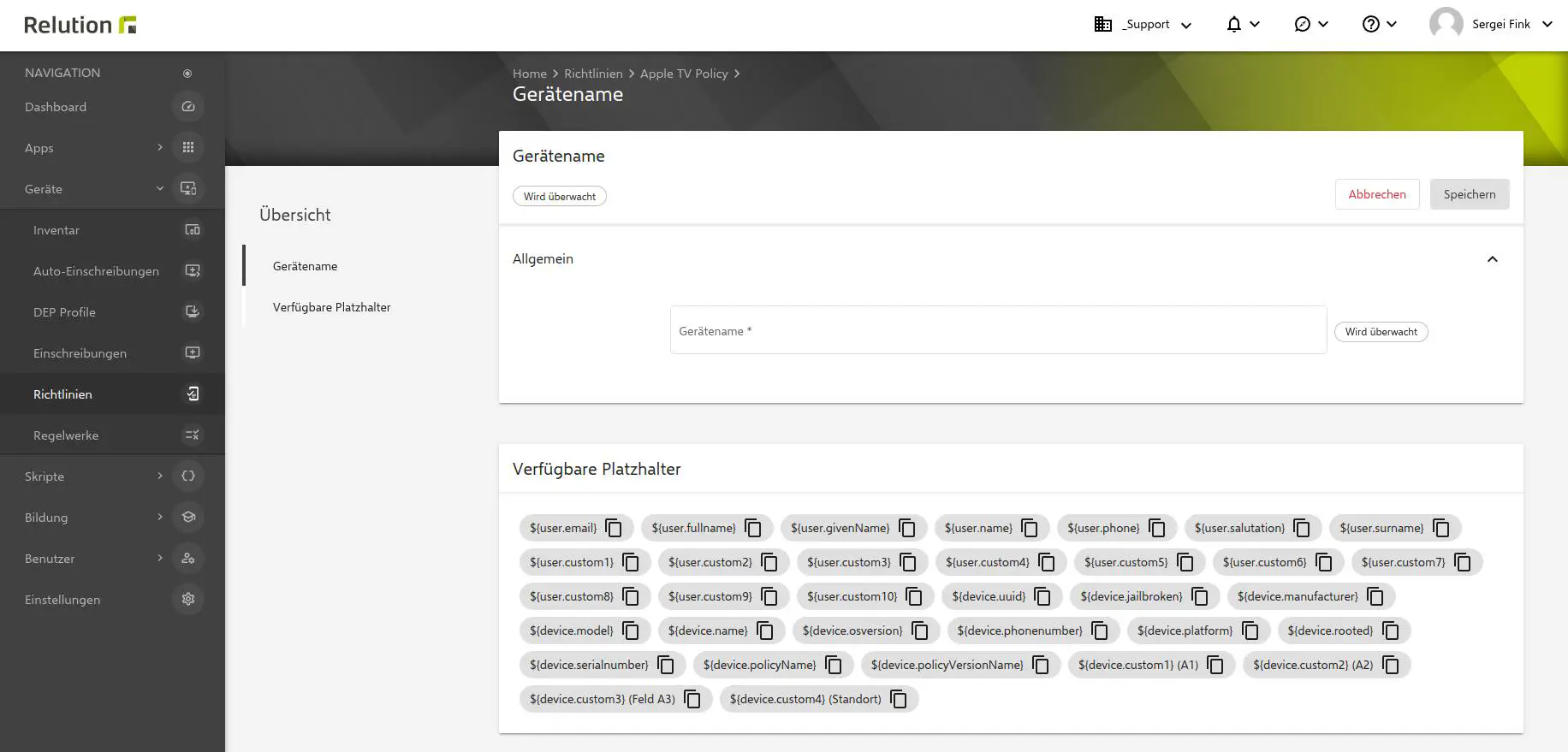 Conference room
Manage conference room mode.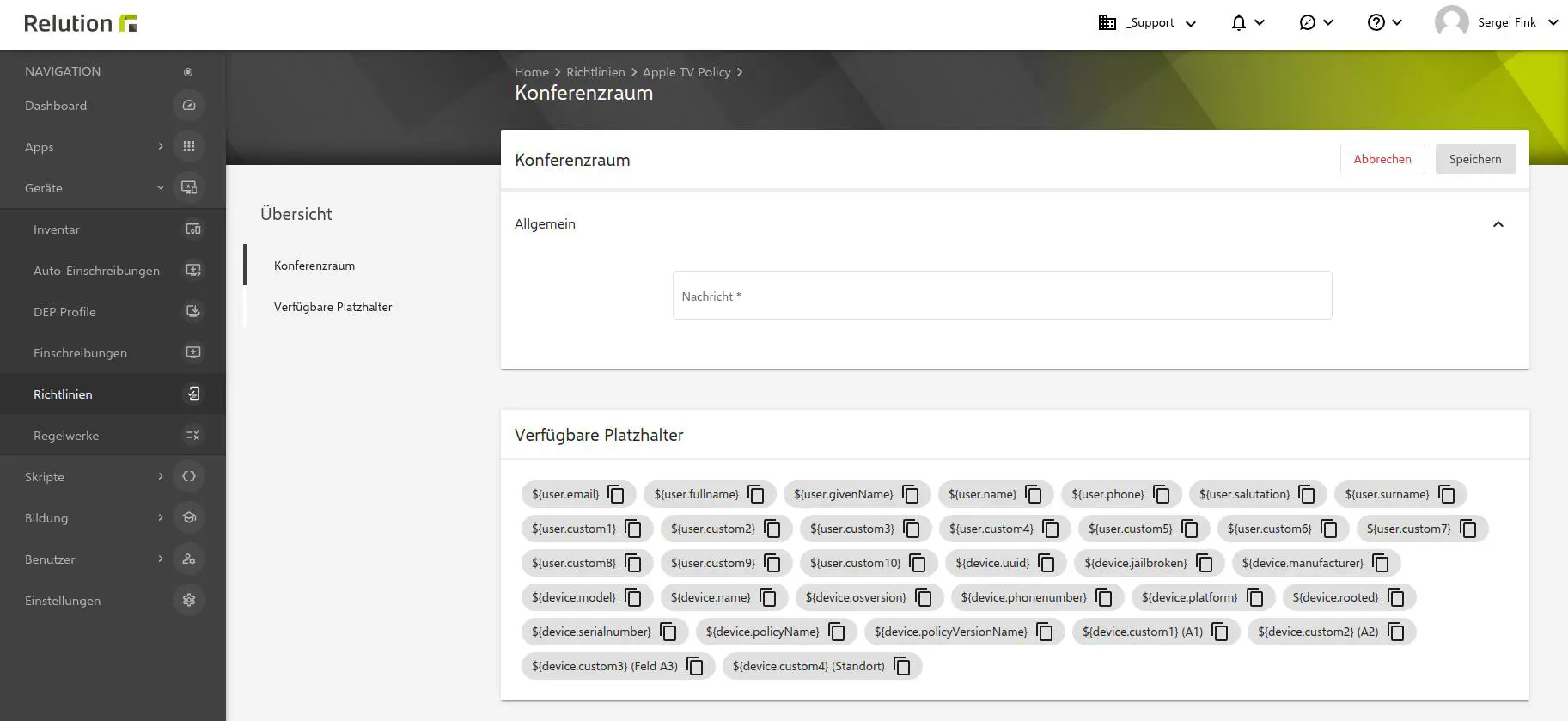 Restrictions
Manage device restrictions.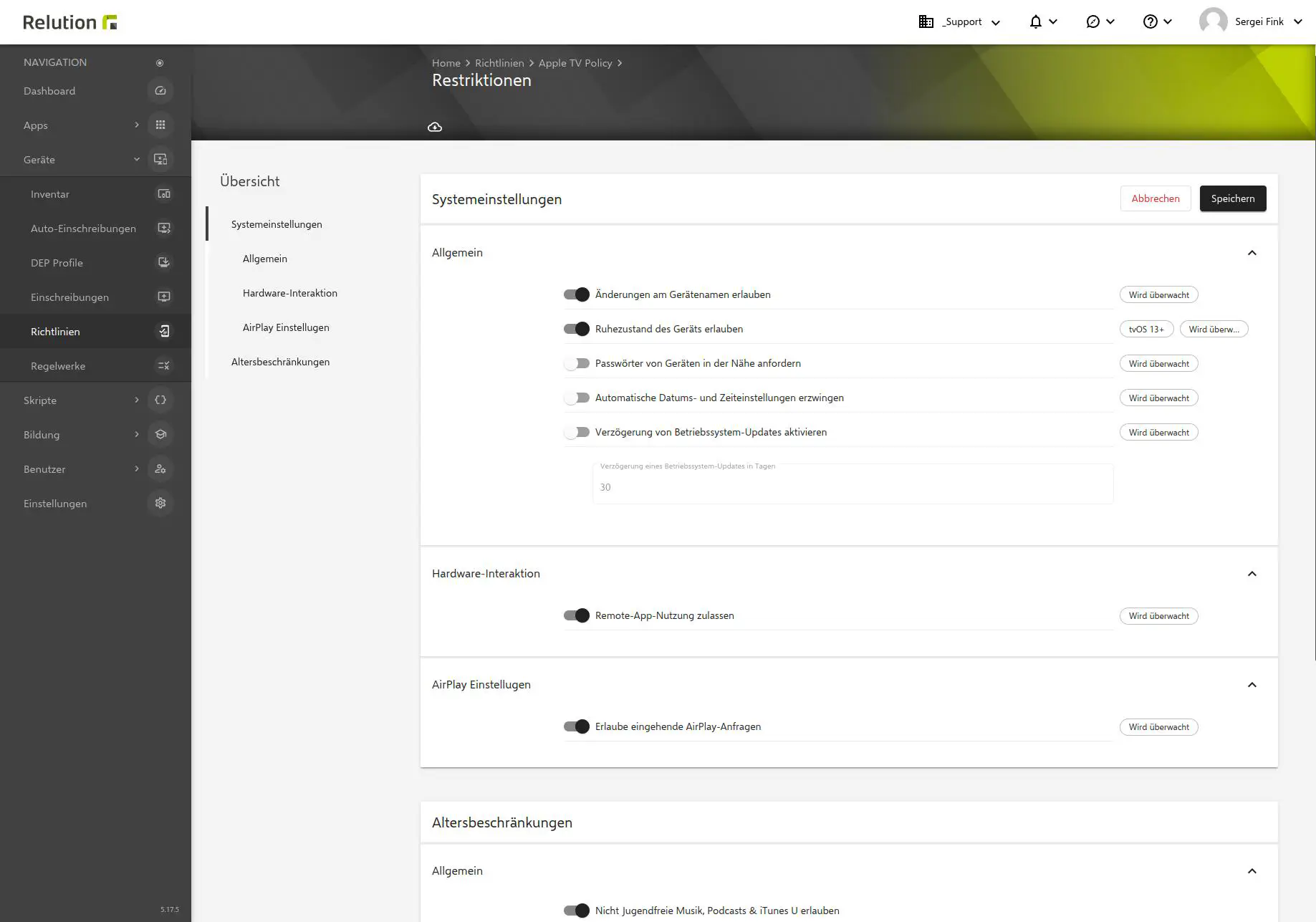 System updates
Manage Apple device updates (iOS/tvOS).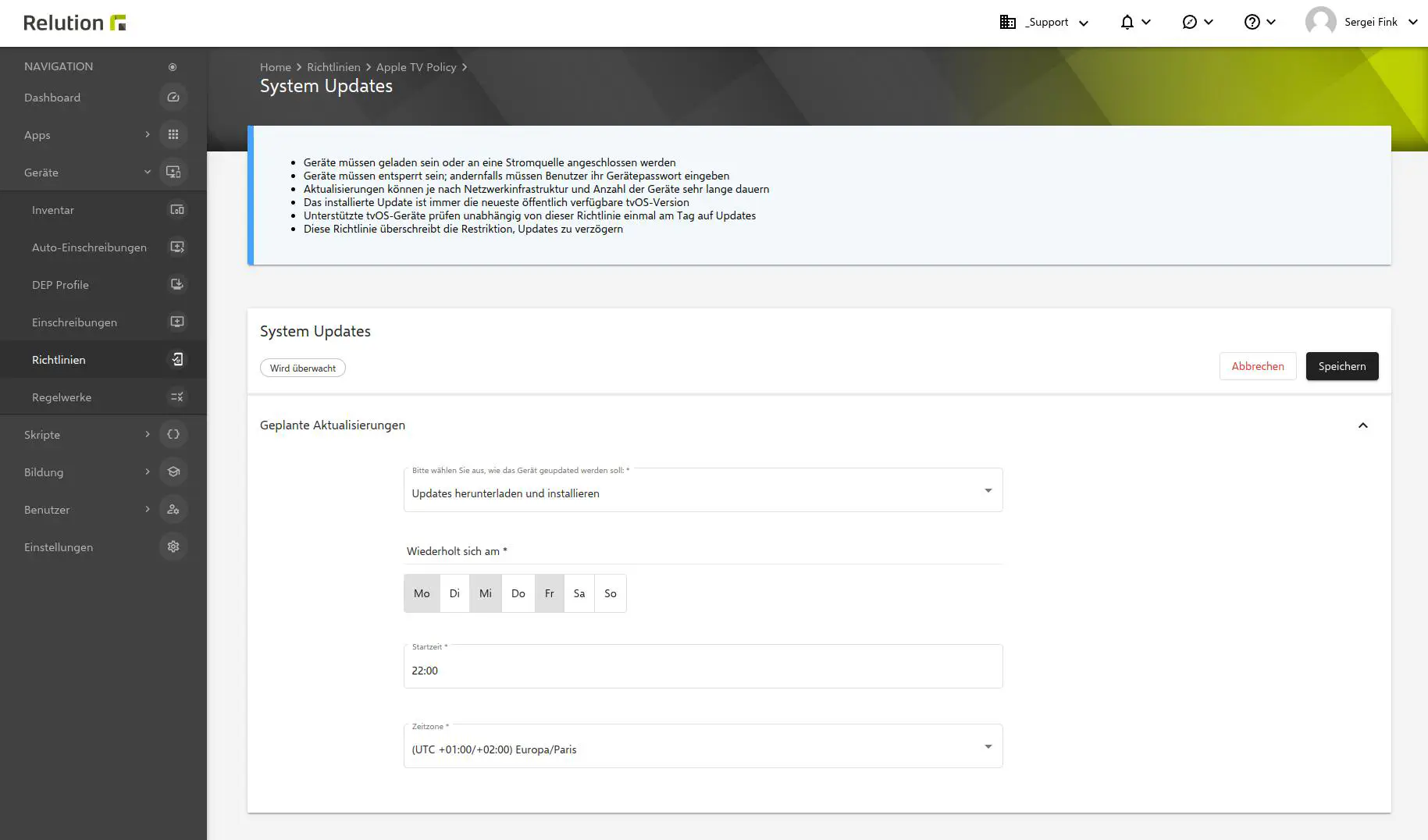 WLAN
Manage WLAN settings.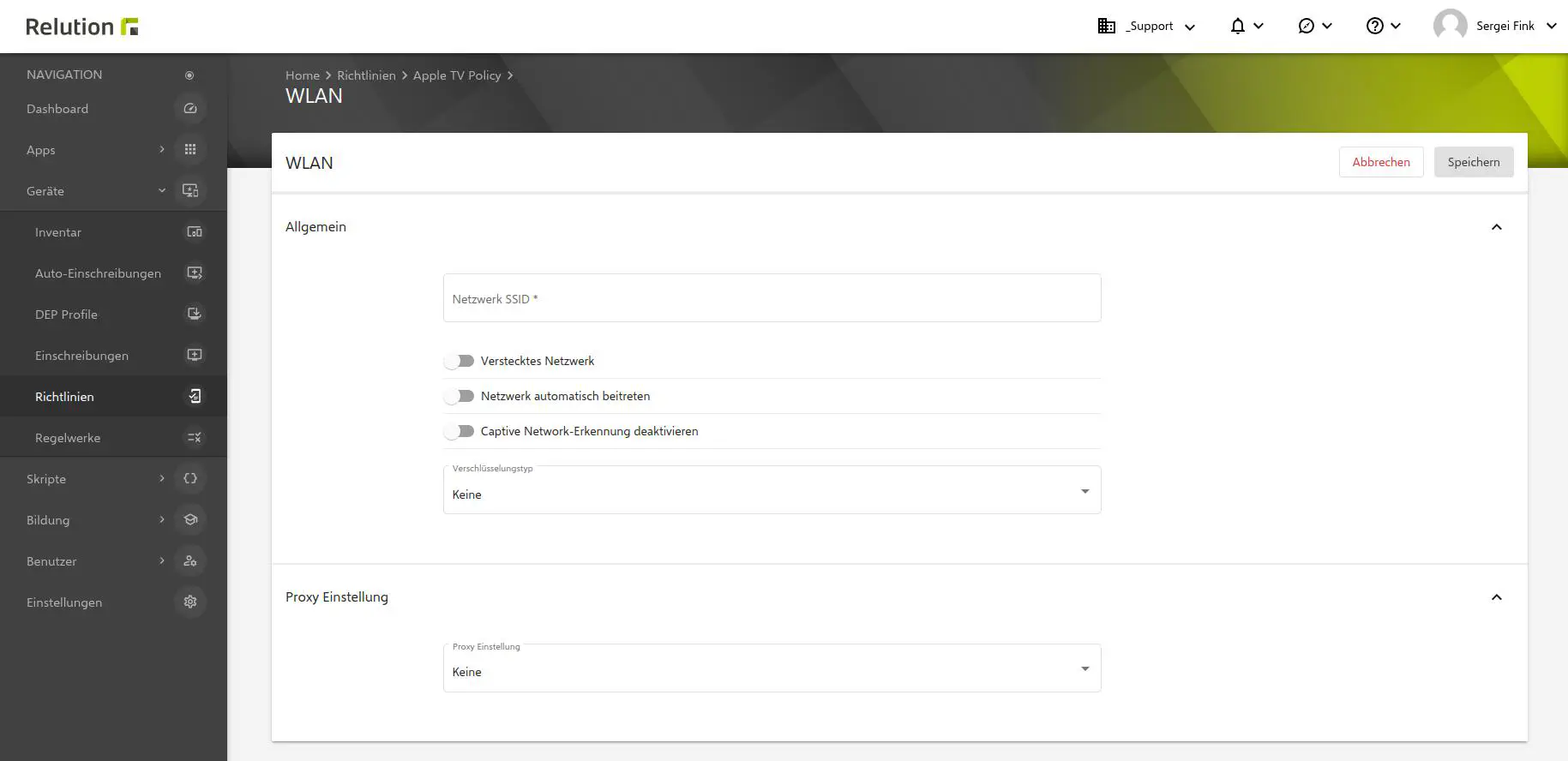 Time zone
Time zone configuration.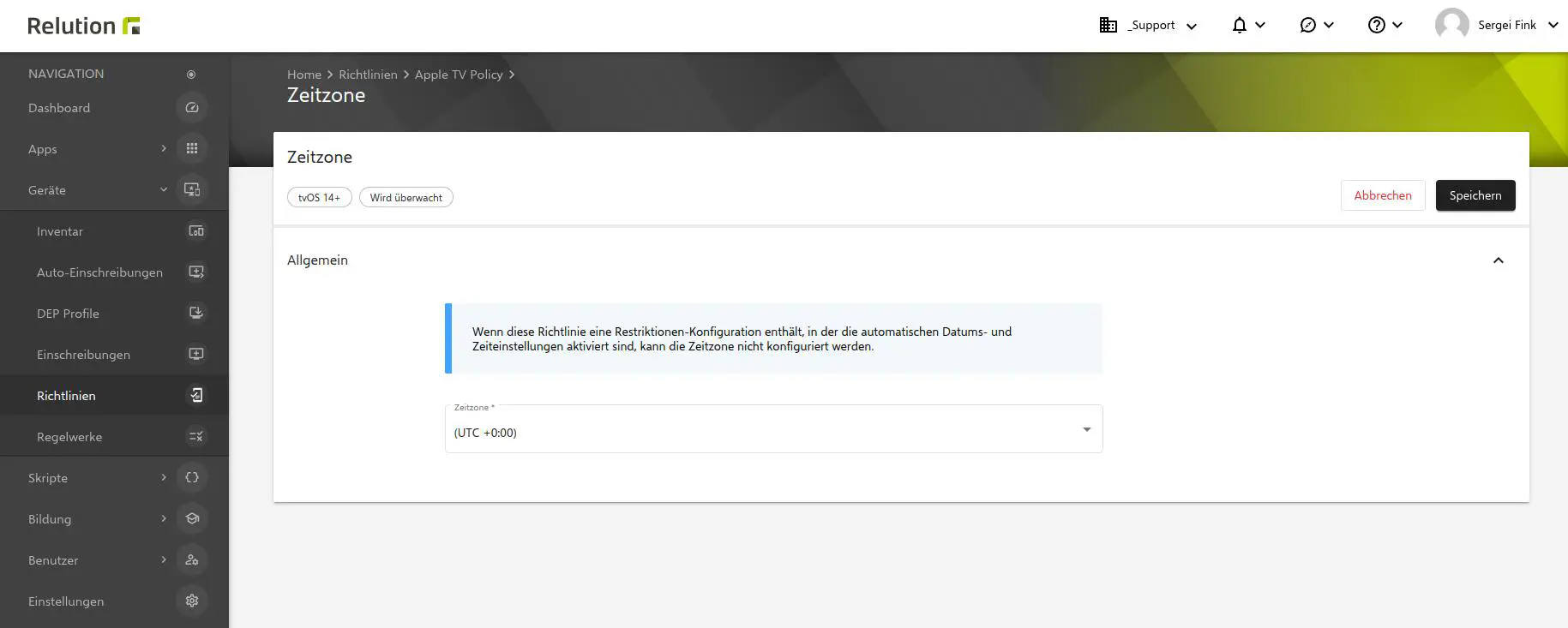 Certificate
Select a certificate to be installed on the device by default.