Secure Mail Gateway
Introduction
Relution offers with the Secure Mail Gateway (SMG) the possibility to use the functions of an Exchange Server without making it directly available online. Relution works here as a proxy and communicates via Exchange Web Services (EWS). The use of SMG requires the availability of Basic-Auth on the Exchange server. Modern-Auth is not supported.
Port 443 must be enabled in the firewall and the Exchange server must be reachable from the Relution server and vice versa.
It is recommended to configure the restrictions options only after the connection has been successfully tested to exclude possible errors. Once the connection has been successfully tested and you can work with the endpoints, you can configure the permissions accordingly.
Configuration of the Secure Mail Gateway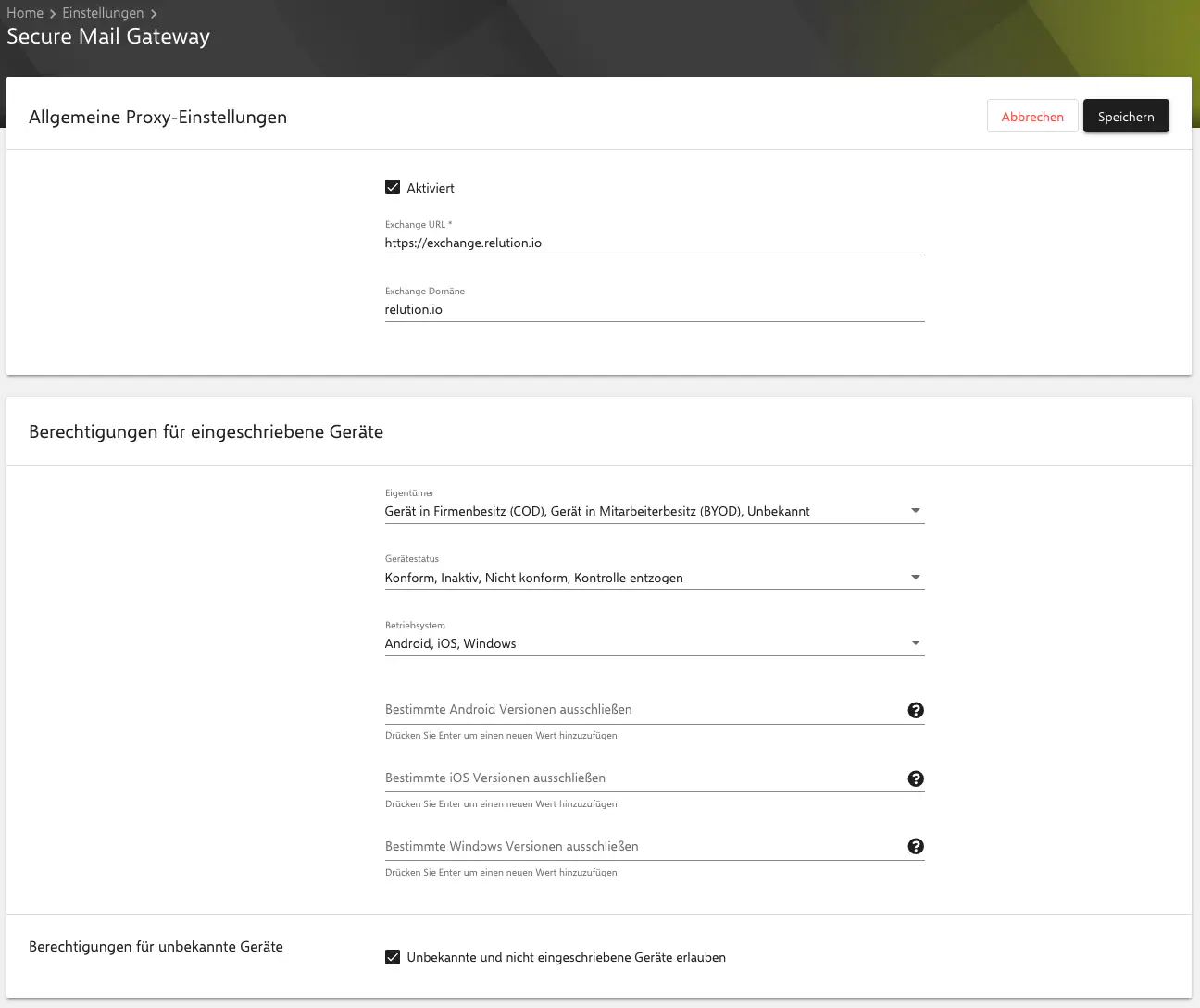 Exchange URL
The address where the Exchange server can be reached.

Exchange Domain
The corresponding domain to it.

All parameters under Permissions for enrolled devices.
Configure them at the beginning as it can be seen in the screenshot. A connection should be established first and the function tested before any restrictions are configured.

Permissions for unknown devices
This function allows communication for unknown devices. The option is mandatory for Android Classic / Legacy and Android Enterprise devices.