Manual enrollment
Introduction
Starting with Relution version 5, Windows 10/11 devices can be enrolled and managed without a Microsoft or Azure AD account. Supported Windows versions are Windows 10/11-Home, Windows 10/11-Professional and Windows 10/11-Education. Prerequisite for enrollment is a local user, which can be stored when creating an enrollment in Relution.
Devices should be provided with a unique ID. Especially when pre-configuring via an image, care should be taken to ensure that devices can be distinguished by the MDM.
Windows 10/11 Home edition is subject to various management limitations. Not all management options are available.
Windows Home Edition limitations →
Manually enroll Windows devices
To enroll a Windows 10/11 device, a new enrollment must be created in Relution.
Afterwards the enrollment for a Windows 10/11 device is listed under Enrollments in the status Sent.

Get enrollment information
The required enrollment information can be sent either by email or SMS. For example, users assigned to the devices to be enrolled will receive the following email with all relevant information: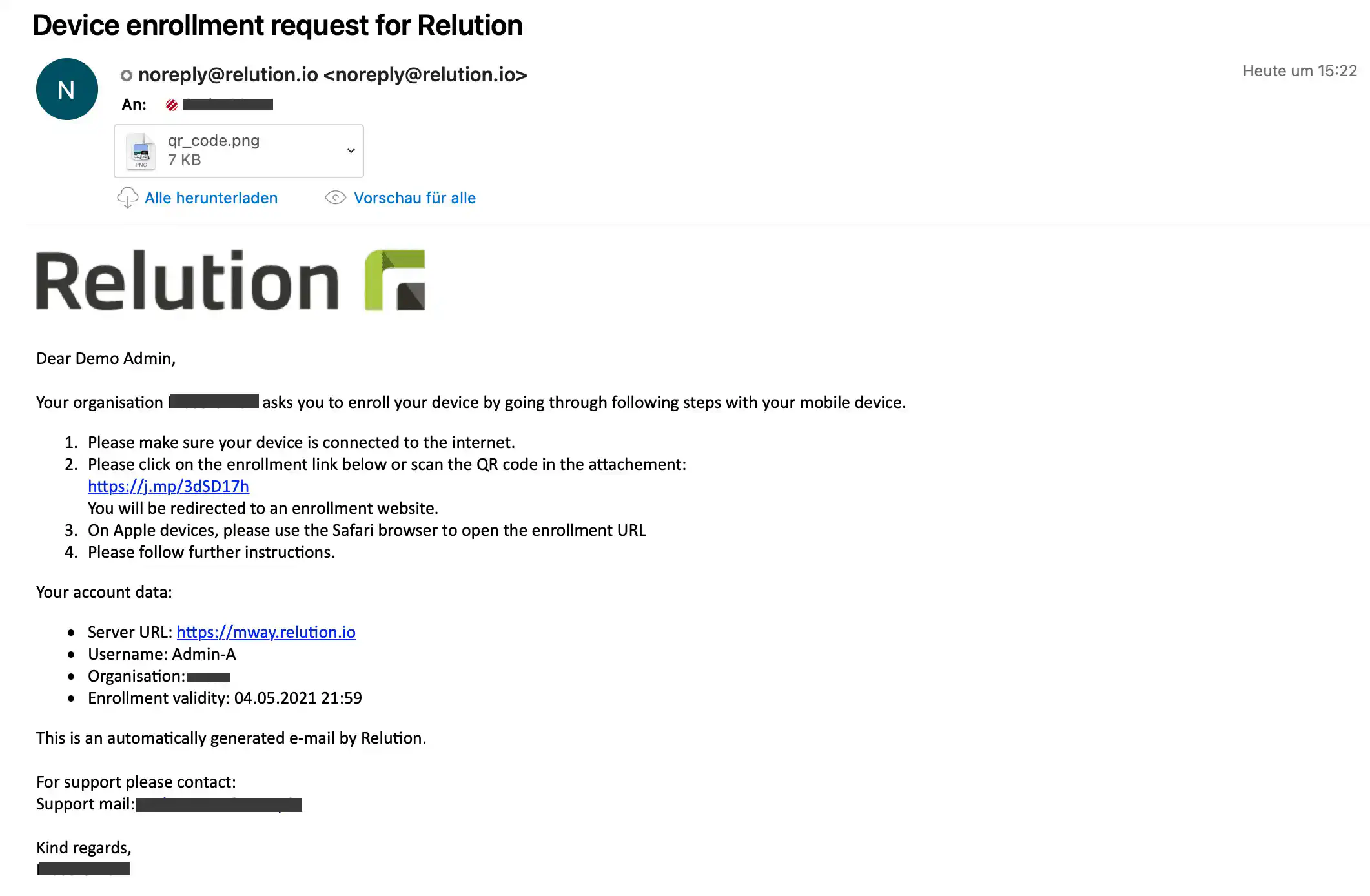 The enrollment link in the email will automatically take you to the enrollment process on the Windows 10/11 device.
Perform enrollment on Windows 10/11 devices
under Access work or school account click on Enroll to device management only.
enter the email address of the Relution User you enrolled and then the corresponding MDM server URL from the email. Microsoft ID is not required for enrollment. Manual entry of the MDM server URL can be automated, provided that necessary CNAME DNS records have been configured for this purpose.
now enter the enrollment code from Relution.
the device is enrolled.
afterwards Relution-MDM is shown as connected.
the enrolled Windows 10/11 device is now listed in the inventory list and the device details can be viewed.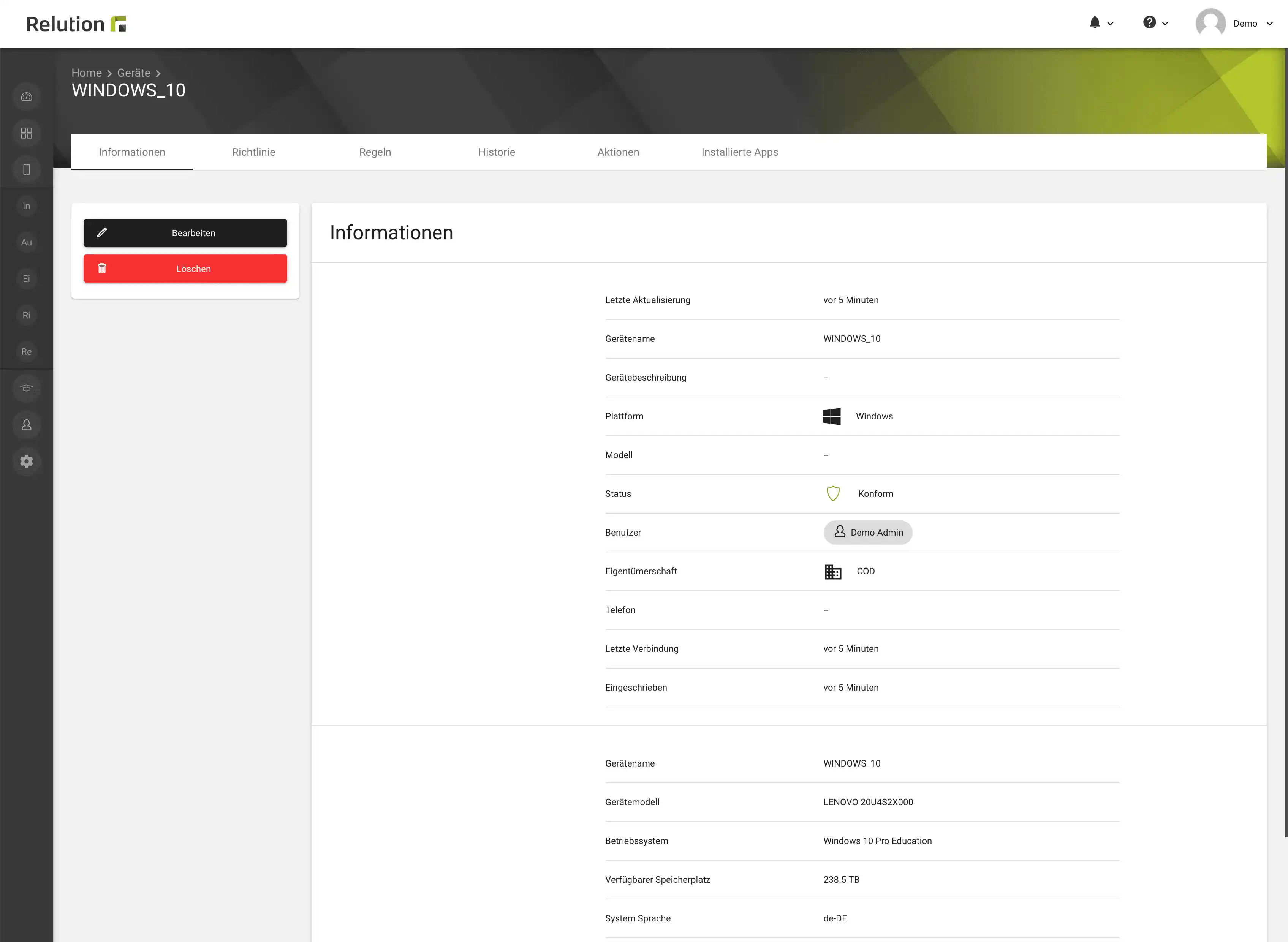 Multiple enrollment of Windows 10/11 devices
Relution supports bulk enrollment as an efficient way to enroll a large number of Windows 10/11 devices to be managed by an MDM server without the need to re-image the devices.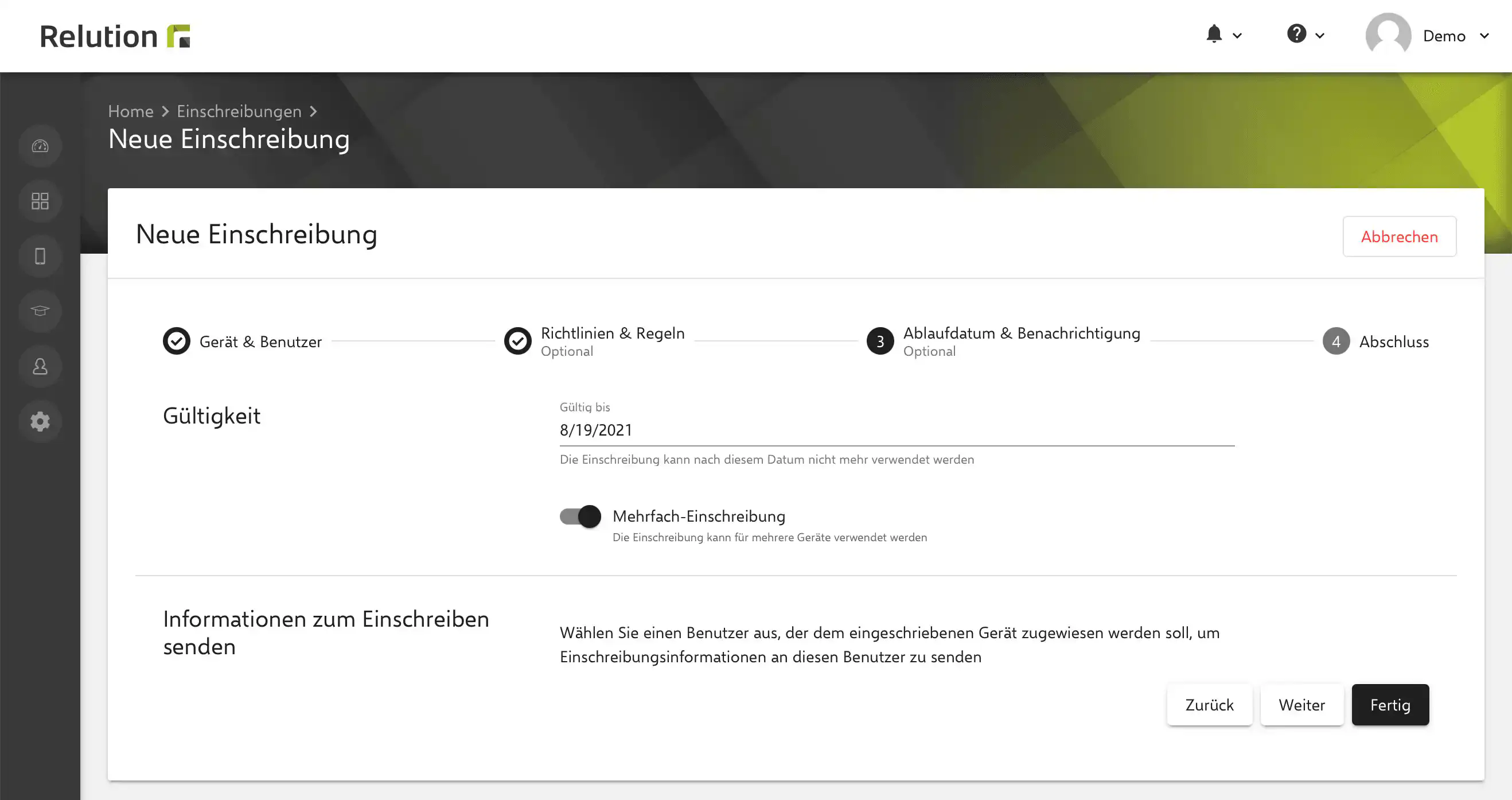 For more details, see the Microsoft documentation on bulk enrollment: